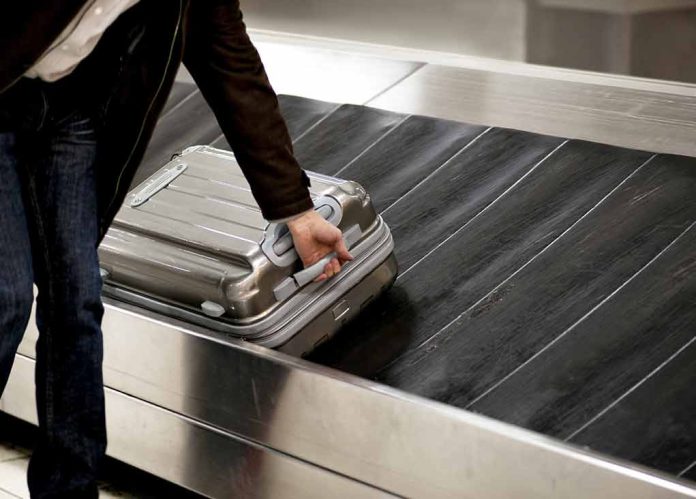 (BrightPress.org) – A former Biden administration official has been arrested for the third time since October 2022 for stealing luggage from other passengers at various airports around the country. Sam Brinton, who worked in the Department of Energy (DOE) until December 2022, was caught and charged for the first time a month after he stole luggage from the baggage claim area at a Minnesota airport in September 2022, with the items inside valued over $2,000. Brinton was charged again in December for stealing a suitcase in July 2022 with the stolen goods worth nearly $3,700 at an airport in Las Vegas, Nevada.
After managing to avoid prison time for the aforementioned thefts, only ordered to pay back the victims the value of the items he stole plus fees for the charges he faced, Brinton was arrested for a third theft, this time for stealing luggage from Reagan International Airport in Washington D.C. back in 2018. After the news of his first arrest made headlines, pictures of Brinton were circulated widely on social media, one of which was of him speaking at an event wearing a handmade dress from fashion designer Asya Khamsin. Khamsin recognized the dress as hers, as it was a one-of-a-kind dress that she had made but was in a suitcase that went missing after her flight to D.C.
Brinton was arrested as a "fugitive from justice" at his residence after undergoing a search warrant from the Metropolitan Washington Airports Authority Police when the items Khamsin reported stolen were found in his possession. He was charged with Grand Larceny, and Khamsin is considering filing a civil lawsuit against him in the future. She is awaiting the return of the stolen items, which are currently held as evidence by authorities. Brinton, a self-identified non-binary individual who claims to be gender-fluid, has previously worked with the controversial Trevor Project, where he touted his role in creating a policy that would advise school districts to keep parents in the dark who were not on board with their children changing their gender. 
Copyright 2023, BrightPress.org