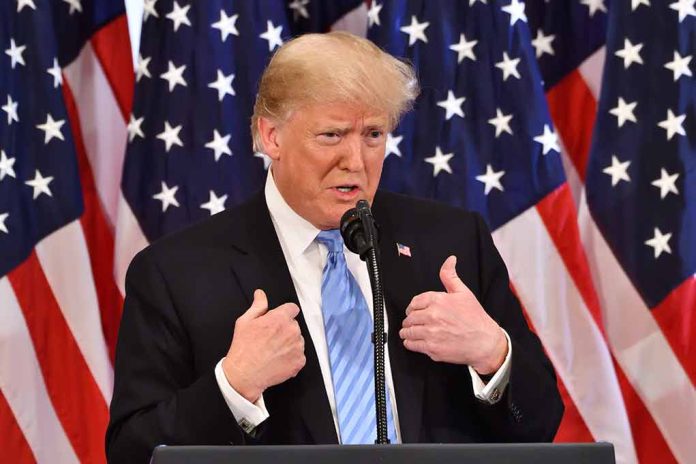 (BrightPress.org) – Retired federal judge Michael Luttig deployed vitriol and ire directed at Donald Trump in the New York Times on Sunday, June 25th. This time he attacked Republicans for their "spineless support" of Trump while complaining that the conservative party is responsible for Trump's ongoing political ambitions.
Repeating the leftist mantra, the Bush-appointed ex-judge claimed that Trump "purloined" America's most sacred "national security secrets." He also suggested that the president's ability to declassify documents was "preposterous" in the op-ed. The lengthy screed continued reinforcing the establishment narrative that Trump did something wrong when he took papers upon leaving office.
He blasted the Republican party for enabling Trump, suggesting that the only reason Trump felt confident was their unerring support. Luttig then reinforced narratives about January 6th, calling it an "insurrection" and suggesting Republicans were also broadly responsible for that event.
This is not the first time Luttig advanced Democrat talking points. In June 2022, Luttig claimed Trump and his base were a "danger to American democracy" when tapped to testify before Nancy Pelosi's January 6th committee. He also advised Mike Pence to refuse to comply with Trump's demand he intercede on his behalf to abrogate the certification of the election results, which then-VP Pence was broadly responsible for as head of the Senate.
Luttig's Jan 6th testimony formed the basis for numerous articles in the Times and Washington Post dedicated to attacking Trump across the board. Since his retirement, Luttig has consistently spouted Democratic rhetoric which has been generously splashed across the corporate press. He has worked in D.C. since the Reagan days and was appointed to the appeals court by George HW Bush in 1991.
Since his retirement, Luttig has had corporate gigs for Boeing and Coca-Cola. He's contended that Pence attempting to interrupt the certification of Joe Biden's presidency would have provoked a "constitutional crisis." Luttig disagrees with the suggestion that the 2020 election was rigged, despite multiple individuals and organizations celebrating their accomplishments in Time magazine.
Copyright 2023, BrightPress.org