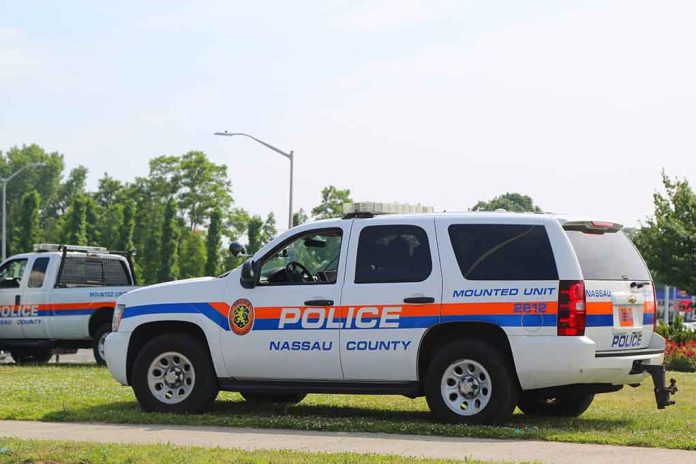 (BrightPress.org) — A foursome of border-hopping migrants was arrested on Long Island in January 2023 for felony theft of ~$12,500 worth of merchandise from a Macy's, according to the Nassau County Police Department. Police responded to a call from the Long Island department store on Monday, January 9th, that reported four men had stolen a bunch of items and fled in a 4-door BMW.
Four men, Wrallan Cabezas Meza, 19, Jose Garcia Escobar, 30, Miguel Angel Rosas, 21 and Rafael Rojas, 27, were arrested and charged after officers tracked down their vehicle. All four were recent migrants transported to NYC under Texas Governor Gregg Abbott's plan to relocate migrants to 'sanctuary' cities, according to the New York Post.
Two of the four are staying rent-free at the Watson Hotel on west 57th street. It used to be a very popular spot for tourists and professionals and it has now become overrun with migrants being housed with taxpayer dollars.
Daniel Barber is a member of the Citywide Council of Presidents of New York City Housing Authority Tenant Associations who claimed the city must have spent at least $600 million housing migrants from the southern border. That's not even addressing the housing crisis being experienced by low-income Americans living in the Big Apple.
A whistleblower has come forward in the mayor's office with serious allegations regarding migrants staying rent-free at The Row in midtown Manhattan. Fighting, public sex, open drug consumption, trash everywhere and incubating illnesses are a few of the concerns raised by hotel workers and others.
Mayor Adams has been thus far unsuccessful in his attempts to lobby President Biden or congressional democrats for financial relief. Last week he suggested the federal government create a new program to equitably redistribute all the migrants. Even with the problem staring him in the face, Adams won't ask Biden to secure the border or take the President to task over the crisis. One wonders how these events will play out.
Copyright 2023, BrightPress.org