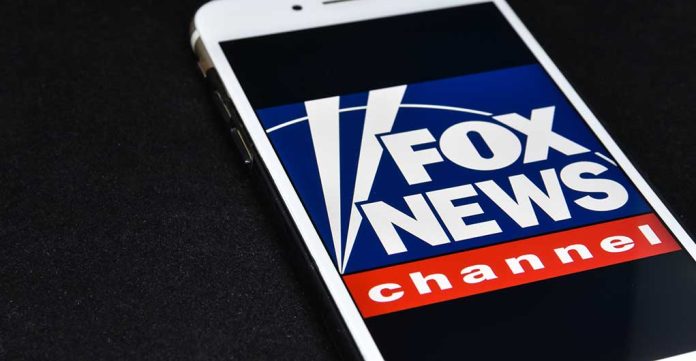 (BrightPress.org) – Fox News reached a $787 million dollar settlement with Dominion Voting Systems on Tuesday, the last-minute settlement was reached during last-minute negotiations Tuesday afternoon. After being delayed for 24 hours and then a further 2.5 hours on Tuesday, the parties were able to reach a settlement.
This will avoid a 6-week trial with thousands of potential exhibits and dozens of witnesses. Dominion filed a $1.6 billion dollar lawsuit against Fox News and its parent company in March 2023 for defamation, claiming they harmed its reputation by sharing claims that their equipment was used to cheat in the 2020 election. 
Delaware Superior Court Judge Eric Davis swore in the 12-member jury and alternates on Tuesday morning. He thanked them for their service and credited their appearance as part of the impetus for the settlement. 
The settlement ends the matter which could have seen major executives and media personalities called to the stand. Rupert Murdoch, Tucker Carlson, and Sean Hannity could have been called to testify in the matter to give details about the 2020 election coverage. Dominion had approximately 7,000 exhibits and Fox had 5,000 suggesting just how extensive such a trial would have been. 
Last week Davis revealed a bit of his bias when he suggested the outlet had a "credibility problem." He chastised Fox attorneys for withholding evidence from Dominion while implying they might have misrepresented the facts to the court pertaining to Rupert Mudoch's role and level of editorial control at the company. 
Dominion attorney Stephen Shackelford issued a warning to others during their Tuesday evening press conference saying "We're not done yet." He indicated there were "other people" they are looking at suing for tarnishing their reputation. 
A spokesman for Fox issued a statement saying they were pleased to resolve the matter. They also acknowledged the court's ruling that certain claims about Dominion's involvement in rigging the 2020 election were false. They reiterated their commitment to "the highest journalistic standards" and hoped that it would allow the country to move forward. 
Copyright 2023, BrightPress.org