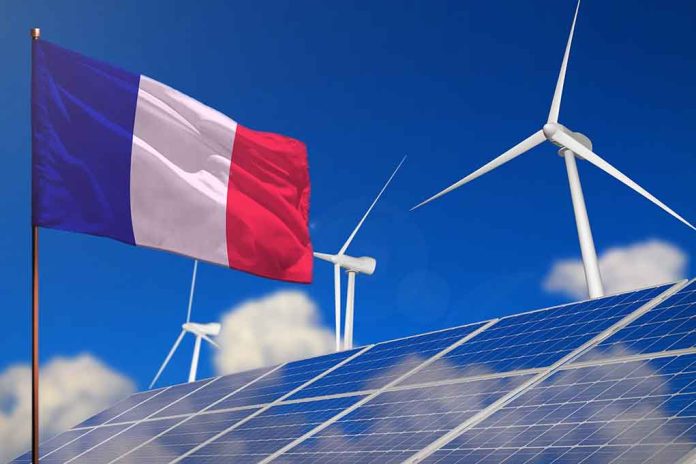 France Takes "WARTIME" Measures – Putin Went Too Far
(BrightPress.org) – While it's only late June, many European countries are already preparing for their energy needs for this winter. After the invasion of Ukraine, nations that relied on Russia for oil began ending their relationships with its energy companies. Among them was France and now that government is considering reopening a coal plant it recently shut down to meet environmental goals.
France's energy minister has said that the country could restart a coal-fired power plant this winter as a 'precautionary measure', as they prepare for the looming energy crisis.#CostOfNetZero

Read more: https://t.co/MoZI4lYRel pic.twitter.com/6hctXl4EUV

— Net Zero Watch (@NetZeroWatch) June 27, 2022
On Sunday, June 26, France's Energy Ministry revealed it reserved the right to restart the Saint Avold coal plant for electric generation if it becomes necessary this winter. The ministry stated that the plant operator would offset plant emissions through several initiatives, including reforestation, in an attempt to alleviate concerns from environmental groups. It also noted the plant would contribute less than 1% of the overall electricity needs of France.
France closed the Saint Avold plant on March 31. There is now only one coal plant in operation in the entire country. In 2020, 67% of electricity production in the country came from nuclear power plants, and only 0.3% was from coal.
The European Commission is expressing alarm that many countries are moving back to fossil fuels to meet their energy needs. Leaders expressed concern that the EU will miss its goals of cutting emissions and pollution from energy sources, which they believe to be detrimental to the climate.
Copyright 2022, BrightPress.org