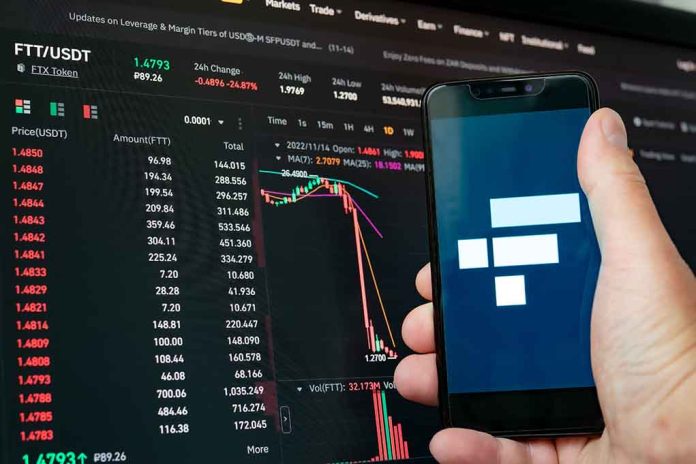 (BrightPress.org) — Sam Bankman-Fried has been the man at the center of the FTX exchange collapse. His company, FTX seemingly stole funds from investors and customers in order to prop up his investment firm, Alameda Research.
Given the nature of open balance sheets in cryptocurrencies, folks noticed that FTX's own token, FTT was exclusively funding Alameda Research which lead folks to try to recall their funds from FTX's coffers. The exchange collapsed, going into bankruptcy as folks were unable to withdraw their funds.
Arrested in the Bahamas, Bankman-Fried was passed off to FBI custody on Wednesday the 21st of December, and will face charges in the Southern District of New York "as soon as possible" according to US Attorney Damian Williams. Williams further announced charges against and cooperation from Caroline Ellison, the former CEO of Alameda Research and alleged lover of Bankman-Fried, as well as Gary Wang, co-founder of FTX and its former Chief Technology Officer. Ellison and Wang plead guilty to a total of eleven criminal counts between them indicating a plea deal, likely to expose further corruption and wrongdoing.
Statement of U.S. Attorney Damian Williams on U.S. v. Samuel Bankman-Fried, Caroline Ellison, and Gary Wang pic.twitter.com/u1y4cs3Koz

— US Attorney SDNY (@SDNYnews) December 22, 2022
Williams also mentioned "a campaign finance scheme that sought to influence public policy in Washington" along with "sweeping fraud" charges. It was reported in the Wall Street Journal that Bankman-Fried had made over $70 million worth of campaign contributions to various Democrats over the past 18 months.
His parents, Joseph Bankman and Barbara Fried are both professors at Stanford with extensive ties to the Democratic Party. New FTX CEO John Ray confirmed that his parents received payments from the company while not specifying the amounts or what for. His mother was an official employee working with the company's 'charity' interests.
FTX also purchased a $16.4 million beachfront property in the Bahamas for the parents which "wasn't meant for the long-term" according to Bankman-Fried.
There will likely be more criminal charges coming as this scandal unfolds.
Copyright 2022, BrightPress.org