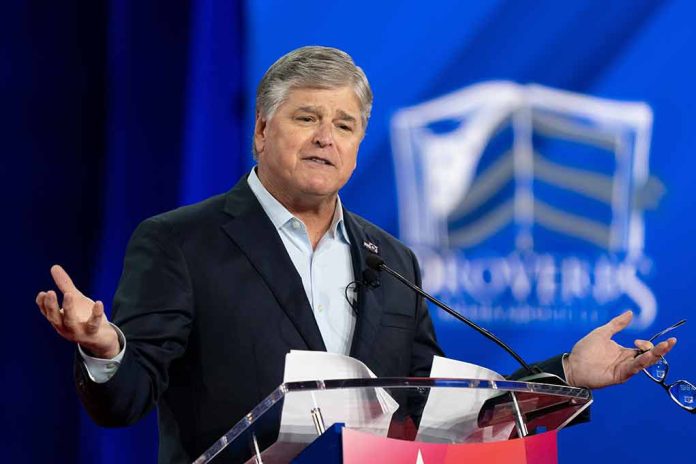 (BrightPress.org) – California Democratic Gov. Gavin Newsom won't say if he has any potential plans to challenge President Joe Biden for the Democratic party's presidential nomination. Biden's recent stumble, his advanced age, and his tendency to mumble words are all indicative that he's well past his prime years of life and that the stress and demands of the position are too much for him to handle.
A few days ago, Biden attempted to describe his desire to help transgender Americans and said "transjester" instead, before correcting himself. Ironically "transjester" may be a more appropriate description of the phenomenon.
With still 16 months to go before the 2024 election, many are wondering if Biden will be up to the task. An April AP/NORC poll showed that only 26% of adults wanted to see Biden run again with the majority, 73% preferring he not. When they looked at Democratic voters specifically, the majority, 52% felt similarly, preferring another candidate, while only 47% were comfortable with him running again.
Naturally, everyone is wondering who has the gravitas to replace him as the Democratic front-runner, and Gavin Newsom seems to be the guy. Newsom has been mum on his presidential ambitions, maintaining the party line that Biden is competent and clear-headed, and says he has regular conversations with the President.
He sat down for an interview with Fox News host Sean Hannity, and despite Hannity's attempts to corral Newsom, he refused to answer any questions related to challenging Biden in the primary. Telling Hannity that he saw where he was going with his line of questions, Hannity simply responded that he was, in fact, asking about it, to which Newsom replied "I'm not answering."
Biden is the oldest President ever elected to office at the age of 78. He'll be 82 when the general election rolls around in 2024, and he'd be 86 by the time he left office, presuming good health and barring unforeseen circumstances. If Biden had a health crisis at some point in the near future and was unable to run, how might that change the field and Newsom's willingness to jump into the fray?
Copyright 2023, BrightPress.org