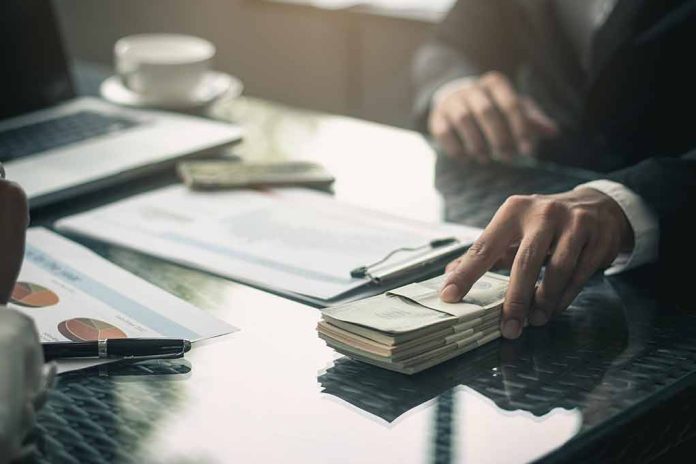 (BrightPress.org) – George Soros is trying to buy another District Attorney who is soft on crime. The Pennsylvania Justice and Safety PAC is almost exclusively funded by Soros, having taken $759,000 from the controversial billionaire. A donation of $734,000 was made by the PAC to Matt Dugan's campaign in his bid for Allegheny County District Attorney.
Allegheny County is the second most populated county in Pennsylvania and includes Pittsburgh and the surrounding area. Dugan is challenging incumbent Steve Zappala in the Democratic Primary who has only raised $226,800 so far. 
When Dugan's finances are analyzed, he only raised ~$75,000 without Soros' help. Upwards of 91% of his campaign contributions are coming from Soros, laundered through a third party. Unsurprisingly for anyone familiar with Soros-funded DAs Dugan is soft on crime: promising to keep low-level offenders out of jail, reduce probation durations, and eliminate cash bail, all of which have led to increases in crime and recidivism in other jurisdictions where they've been implemented. 
Most of the funds have been spent on advertisements and mailers attacking Zappala. 
George Soros has a history of donating huge sums to campaigns for radical leftist DAs. Philadelphia elected Larry Krasner in 2017 after Soros gave him $1.7 million, a huge sum for a relatively minor election like a local district attorney. Those funds carried him to an electoral victory, which ended up as a major defeat for the citizens of Philadelphia as crime skyrocketed under his tenure. Things were so bad, he was impeached, but his trial in the state Senate remains in legal limbo for the time being.
Krasner has maintained that there's "no evidence" that his behavior has contributed to or caused an uptick in crime. Cashless bail, failure to prosecute or request jail time for offenses seen as minor, and dramatic rises in crime rates in the city of Philadelphia must be a total coincidence! Not to mention, this pattern seems to repeat in multiple jurisdictions where Soros-lackeys are installed. 
Copyright 2023, BrightPress.org