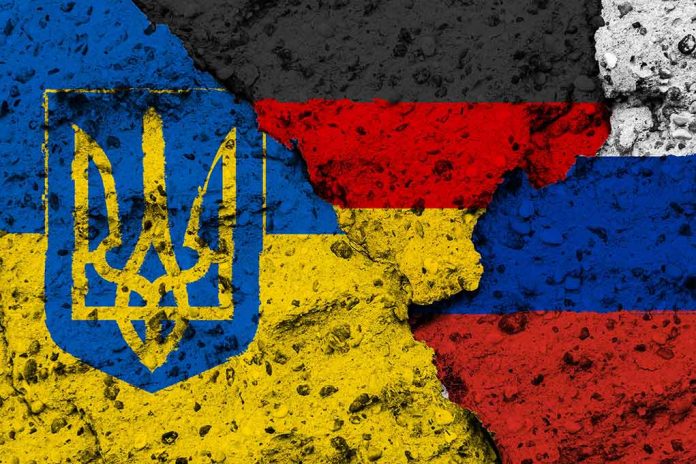 (BrightPress.org) – German Chancellor Olaf Scholz warned Ukraine to not use weapons given to them to attack Russian territory, as it could provoke an expansion of the conflict to include NATO countries. Scholz appeared during a town hall meeting in Berndorf on Monday, May 1st to discuss concerns with locals, and the message was clear: avoid widening the war at all costs. 
Emphasizing that Ukraine was not permitted to use weapons given by Germany to attack Russian territory he implied that other NATO countries gave Kyiv similar instructions. Will they obey them? 
There was no mention as to whether or not that included Crimea, which joined Russia in 2014 after a referendum to avoid being under the rule of Kyiv. The weapons will also likely be used against the newly formed independent nations of Lugansk and Donetsk, two breakaway republics in the Donbas region which have been battling the regime occupying Kyiv since the 2014 coup. 
Germany also confirmed additional ammunition for Gepard anti-aircraft guns is being sent to Ukraine, but that a delay in manufacturing means they won't get the ammo until August. Germany has sent 34 of the Gepard AA guns and six thousand projectiles for them and will provide 3 more guns and 300,000 rounds once production is able to scale up to meet demand. 
This marks the first time in decades Germany has sent weapons into a conflict zone, a policy they reversed specifically for this conflict. It also allowed other countries that Germany supplied with weapons to be able to send them to Ukraine, as a condition of their receipt was that they wouldn't be sent to conflict zones. 
Ukraine has attacked an oil field with a drone, which resulted in a reservoir being set ablaze, per Governor Mikhail Razvozhayev. There was another drone attack in Russia itself recently, which was labeled as an assassination attempt against Russian President Vladimir Putin by spurious media. 
Germany has already sent tanks to Ukraine, these along with other weapons have severely drained their resources. They can't even keep up with their NATO commitments as it is. Their military is in such a pitiful state, that if a hot war broke out with Russia, Germany would be tragically unprepared. 
Copyright 2023, BrightPress.org