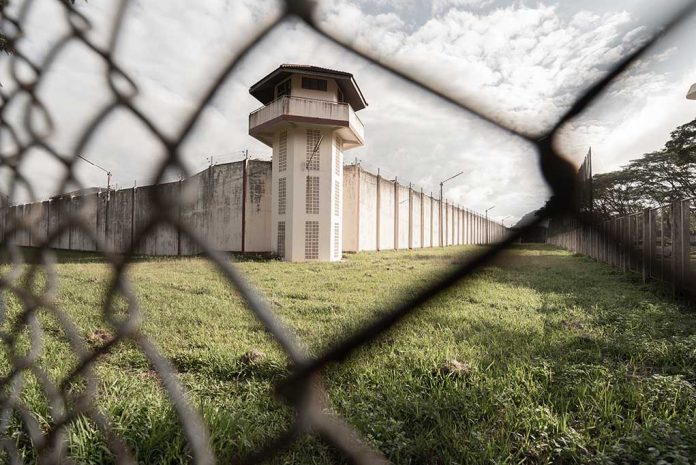 (BrightPress.org) – In December, a jury convicted Jeffrey Epstein's ex-girlfriend Ghislaine Maxwell of sex trafficking, sexual exploitation, and other charges. On June 28, Circuit Judge Alison J. Nathan sentenced her to 240 months in federal prison. Now, the convicted felon will spend her incarceration in a facility that sounds more like a luxury spa.
Ghislaine Maxwell can enjoy movies, yoga after transfer to Florida prison https://t.co/rysk3THmh4 pic.twitter.com/G0DptYR8J2

— New York Post (@nypost) July 25, 2022
In June, Maxwell told her victims she hoped her harsh incarceration would help them gain closure. Yet, her prison time won't be as difficult as expected despite the objections of Judge Nathan, who wanted her to do her time in a Connecticut lock-up. That low-security prison is where numerous celebrities served their time, including author Piper Kerman who wrote the best-selling memoir of her time there, "Orange Is the New Black."
Instead, the Department of Justice sent the socialite 1,000 miles away to a low-security prison in Florida that is plush with indoor and outdoor activities. Maxwell will be able to enjoy individualized arts and crafts programs, softball, basketball, and volleyball leagues. If those options don't suit her needs, she can play frisbee or participate in yoga and pilates. She also will have access to new movies and more.
The Bureau of Prisons (BOP) said it doesn't discuss the situation involving inmates over privacy, safety, and security concerns.
What do you think about the decision to send Maxwell to Florida? Reply to your email or send a message to today(at)brightpress.org and let us know what you think.
Copyright 2022, BrightPress.org