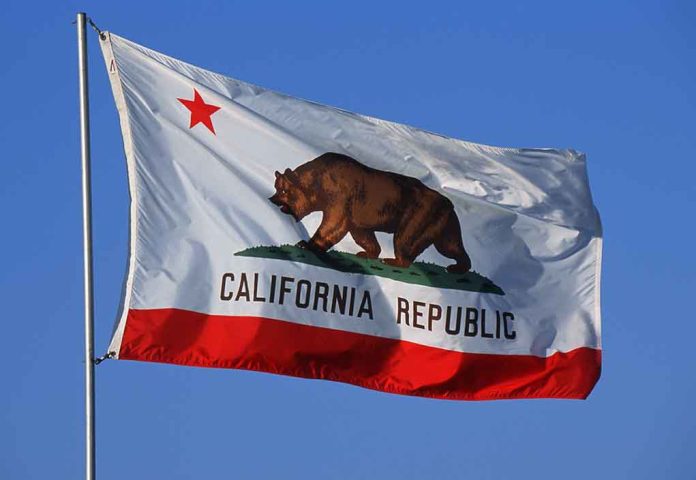 Giant Earthquake Rocks California
(BrightPress.org) – Earthquakes in California are relatively common. The state sits in a seismic quagmire, riddled with fault lines and a history of rumbles ranging from mild tremors to major disasters. Earlier this week, the San Jose area felt a relatively mild quake by state standards, but still strong enough to make a ruckus.
On October 25, The US Geological Survey (USGS) registered a magnitude 5.1 earthquake in the hills to the east of San Jose just before noon Pacific time. An aftershock registering 3.1 hit shortly thereafter. An alert went out to residents.
Breaking: Magnitude 5.1 earthquake strikes near San Jose, California. pic.twitter.com/rc5QBdnP3r

— PM Breaking News (@PMBreakingNews) October 25, 2022
According to Fox 11 Los Angeles, the quake was far from major population centers, but the entire Bay Area likely felt the effects. The statement came with a video of artwork and ceiling fixtures shaking inside an affected area school.
Officials say a 5.1 magnitude earthquake rattled Northern California Tuesday afternoon. The earthquake was centered east of San Jose but shook much of Northern California and the Bay Area. DETAILS: https://t.co/HhkOgYwnG0 pic.twitter.com/zNfxAGhQ9D

— FOX 11 Los Angeles (@FOXLA) October 25, 2022
The quake set off a series of safety inspections of area infrastructure, such as schools, airports, and the public rail system. Authorities did not report any injuries or major damage from the quake. According to Cal Tech seismologist Lucy Jones, modern California structures would likely see no serious structural issues from a quake that size. She told NBC that items may have fallen off shelves, but that's about it.
Copyright 2022, BrightPress.org