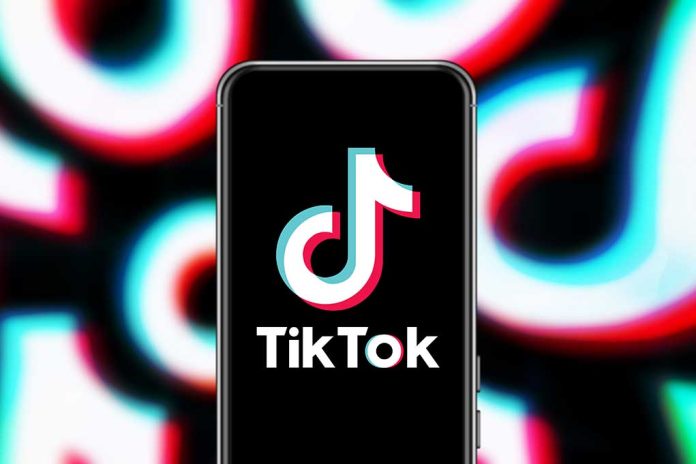 (BrightPress.org) — Gov. Gavin Newsome (D-CA) is killing it on TikTok with over 432,000 followers following both his accounts. A regular on the Chinese owned-social media app, Newsome puts out videos talking smack on Republicans and touting his leadership of the Sunshine State.
Seemingly unconcerned with ByteDance having access to his personal data, the app is banned on all federal-owned devices and many state-owned ones as well. That ban was passed in the omnibus spending package last month, and both Republicans and Democrats have expressed concerns regarding security and the negative influence the app can have on children.
While Newsome is refusing to give up his TikTok account, Sen. Josh Hawley (R-MO) is gunning to ban the app entirely across all fifty states. Calling it "China's backdoor into American lives" Sen. Hawley tweeted his plans to introduce a nationwide ban on the app through legislation he'll be offering up in the Senate.
Bipartisan legislation introduced in California would restrict TikTok on state-owned devices in California as well. California Democrat Sen. Bill Dodd said "tough luck" to Gov. Newsome, "It's up to you to protect people's data; we all have a responsibility."
Newsome's office let inquiring reporters know that they have "experts reviewing the issue," but no additional comments or insights to give at press time.
The controversy around the app has swirled for years since it was discovered that keystrokes were being logged according to a report by the New York Times and Forbes discovered the app could track users' geolocation. Many politicians and leaders around the world are concerned about the Chinese app, the European Union is pondering a potential ban if they can't get the company to comply with their demands for security and transparency.
Several universities have joined 31 states in taking action against the app, many of them banning the app on their wifi networks. Georgia's state college system will block the app from being used on any school-issued equipment, but will still allow students' personal use on their private technology.
A ban seems like a simple, common-sense solution to technology being weaponized by a hostile foreign power to negatively impact Americans. Who would oppose it?
Copyright 2023, BrightPress.org