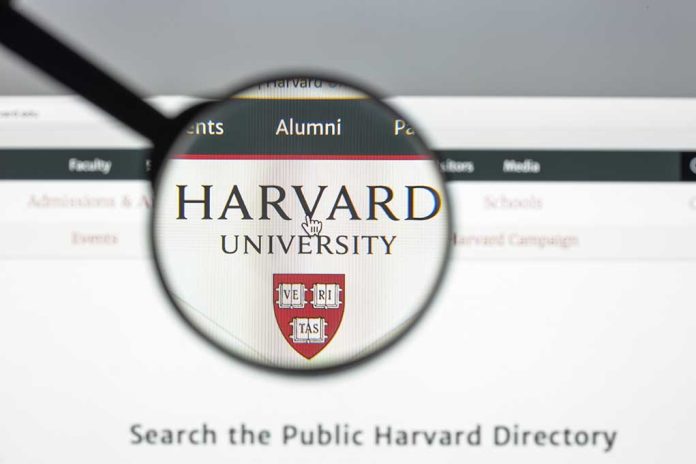 (BrightPress.org) – A researcher based at the famed Harvard University was put on administrative leave after it was revealed that she used fraudulent data in a 2012 paper that studied honesty and how to increase the likelihood of participants being honest. Francesca Gina is a professor at Harvard Business School who is academically famous for her research on honesty and dishonesty. Ironically she's published some dishonest data which has been cited hundreds of times by other professionals.
The study in question was about how to prompt honesty in a survey from folks who sign a pledge, and it claimed that having participants sign a pledge at the beginning of the survey rather than at the end increased the likelihood of them being honest throughout. It was previously revealed in 2021 that the paper had some flaws, but now it's coming out that the experiment is not reproducible with a larger cohort of participants.
There's an additional wrinkle for Gina in that researchers began to look into her other published works and are now finding issues with three additional papers she's co-authored.
Gino's CV lists dozens of papers published in peer-reviewed journals on a wide range of topics regarding human behavior and dishonesty. The irony of an "honesty expert" being caught using deceptive means to pump her research is remarkable.
Max H. Bazerman is another co-author from Harvard Business School who declined to comment on the recent affair; he has, however, reflected on it in his book "Complicit," published last November. In the book, Bazerman takes responsibility for the fraudulent data by acknowledging he accepted it at face value without close oversight of its collection and methodology. He also acknowledged that there was concern discussed over emails at the time on the team, but that he "deferred to" his colleagues, and that was a failure on his part.
Bazerman also said that the irony of an honesty expert being caught publishing fraudulent data was "not lost on me."
Copyright 2023, BrightPress.org