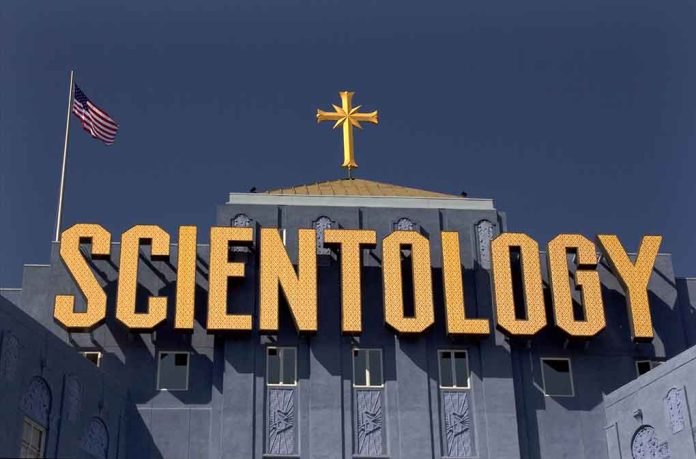 (BrightPress.org) — Scientology boss David Miscavige is nowhere to be found as lawyers try to track him down to serve him with a civil child trafficking suit by former Scientologists in federal court. Their case stems from their time with Sea Org, Scientology's militant wing, and their allegations that they were forced into the organization as children.
Miscavige is eerily repeating similar patterns that the founder of Scientology, L. Ron Hubbard, experienced toward the end of his life. He was also plagued by lawsuits until he went into hiding living out of a motor home in rural northern California with hordes of private security until he died.
Mike Rinder is a former spokesman for the church and one of its highest-ranking members before he left in 2007. "Miscavige is a recluse now," continuing he said the same was true of Hubbard toward the end of his life. He also compared both leaders leaving their wives, Hubbard left his wife, Mary Sue, in 1982 and had his minions watch over and guard her. She took the fall for "Operation Snow White" which was a ploy by the church to infiltrate the IRS and spent a year in prison for the crime.
Valeska Paris along with Gawain and Laura Baxter, filed the suit in 2022, ten years after they quit the organization. According to their lawyers, they've tried to serve Miscavige 27 times over four months at multiple residences in Los Angeles and Tampa where the church has compounds and a major presence. Security guards won't accept the documents and claim ignorance when asked about the whereabouts of their boss.
A federal judge in Tampa heard arguments on January 20th where the plaintiffs explained the situation and argued that Miscavige is considered served. She'll make a ruling on that sometime soon. Neil Glazer is one of the attorneys for the plaintiffs, he called Miscavige's high-security dodge "gamesmanship" which he should not be permitted to continue.
Former high-level Scientologists told the New York Post that Miscavige is terrified of appearing in court and will continue to avoid appearing by any means necessary. Miscavige's wife, Shelly, has also been missing since 2007 and is rumored to be living at one of the infamous high security compounds.
Copyright 2023, BrightPress.org