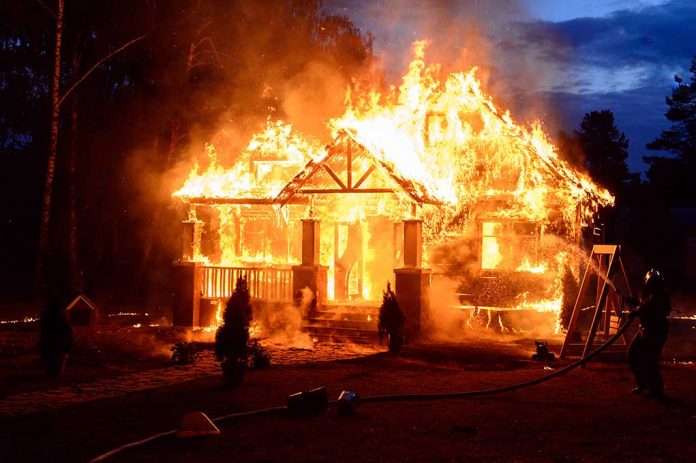 (BrightPress.org) – Can you imagine what it's like to face two disasters 24 hours apart? That's what happened to one family in a Detroit suburb. On Friday, July 23, Ray Lucas' house fell victim to severe flooding, but not enough to kick his family out of their home. On Saturday, a much worse disaster struck. This time, the father of two children nearly sacrificed himself to save his twin toddlers.
Dad severely burned, temporarily blind after saving 18-month-old twins from fire: 'I had to get my babies out' https://t.co/A8lbhPaEjy

— WND News (@worldnetdaily) July 29, 2021
Lucas and his girlfriend left for 15 minutes to get gas while his mother and niece stayed home with the 18-month-old twins. As soon as the house was in sight, the couple knew something was wrong. A fire had broken out, and smoke engulfed the home.
Lucas jumped into action. The smoke was so thick he couldn't see. Relying on memory, Lucas made his way to the basement, where the twins were sleeping. He made it out alive with them but with injuries. All three went to the ICU, where doctors treated the girls for severe burns, with one receiving care for smoke inhalation. Lucas went temporarily blind and experienced second- and third-degree burns on his arms.
Despite the physical ailments, the family man said the most important thing is that they're all alive. They may have lost their personal belongings, but they have the greatest gift of all — each other.
Copyright 2021, BrightPress.org