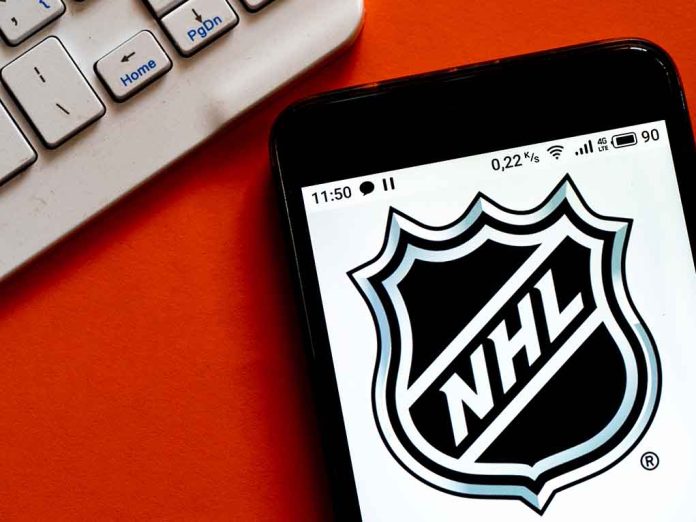 NHL Announces Racial Changes
(BrightPress.org) – The National Hockey League (NHL) has a diversity problem. Ninety percent of the players and most of the coaches and officials are white. Some may say that's the nature of the sport. The National Basketball Association (NBA), for example, has a roster with over 73% black players. Where the leagues differ, however, is in the diversity profiles of the rest of their employees.
On October 18, the NHL released an internal report showing a serious lack of both minorities and women in its ranks. The study found that off the ice, nearly 84% of company employees are white. Just over 4% of the non-playing workforce is Asian, with Blacks and Hispanics accounting for around 3.7% each. They also found that 62% of workers were male.
The report was a voluntary survey of 4,200 workers associated with the league — or about 67% of all employees. NHL Executive Vice President Kim Davis said that this report provides a solid baseline for the league moving forward.
The NHL's first internal demographic study found its workforce to be overwhelmingly white.

Kim Davis, NHL EVP of social impact, growth and legislative affairs, says seeing the numbers is a first step toward fixing the problem.

by @swhyno https://t.co/ufH2itfiip pic.twitter.com/OziGR3nrR4

— AP Sports (@AP_Sports) October 18, 2022
Davis believes having the numbers will provide valuable insight into developing solid hiring strategies. The league can now formulate a plan for new hires as well as expand and solidify the brand. Davis recognizes that there's a lot to do yet, but it would seem that the NHL's focus on diversity is here to stay.
Copyright 2022, BrightPress.org