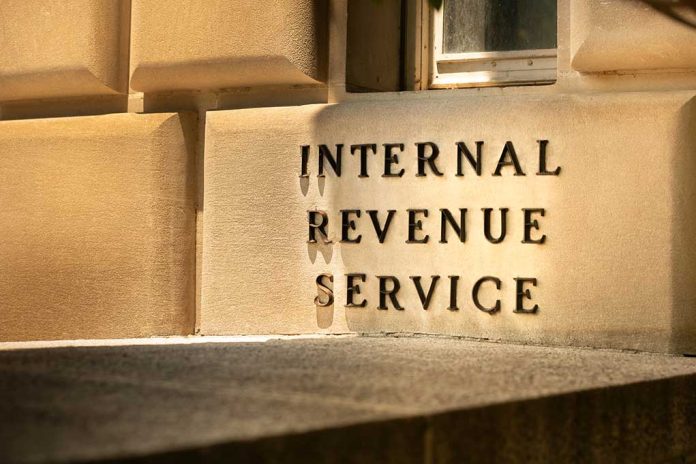 (BrightPress.org) — The House Republicans haven't wasted any time making media waves, their first order of business on Monday, January 9th was passing a bill to withdraw the $71 billion that congress awarded to the IRS for additional agents last year. This bill follows Speaker McCarthy's promise to put forward and pass such legislation that he made during his post-election speech early Saturday morning.
Democrats claim the new funding is necessary to help the IRS provide basic services and ensure compliance with new health and environmental policies. The bill to repeal the funding passed on party lines in the House and is not expected to pass the Senate.
Republicans have maintained that the funding was going to be used to hire agents and enforce policies that would target families and small businesses while Democrats claim the opposite. "This debate about IRS lends itself to be the most dishonest, demagogic rhetoric that I have seen in Congress at any point in time," was how Rep. Steny (D-MD) described the battle.
Under Obama, the IRS was politically weaponized to target tea party groups and other organizations applying for tax-exempt status. Since then, it was very difficult for the tax agency to gain additional funding. Rettig claimed that the agency's budget had decreased more than 15% due to inflation over the past decade. A 2022 report found that the IRS targeted small businesses and low-income earners with their audit power five times more often than wealthy individuals or mega-corporations.
"This is meant to nickel-and-dime, audit, and harass America's small businesses and families," Rep. Nicole Malliotakis (R-NY) said. She further claimed that the IRS will target smaller taxpayers who cannot afford a lawyer.
Sen. Ron Wyden, Democratic chairman of the Senate Finance Committee told reporters "This bill is going nowhere in the Senate," while further claiming the bill was solely a gift to "wealthy tax cheats." It remains to be seen how the lack of these 87,000 new agents will really impact the IRS going forward.
Copyright 2023, BrightPress.org