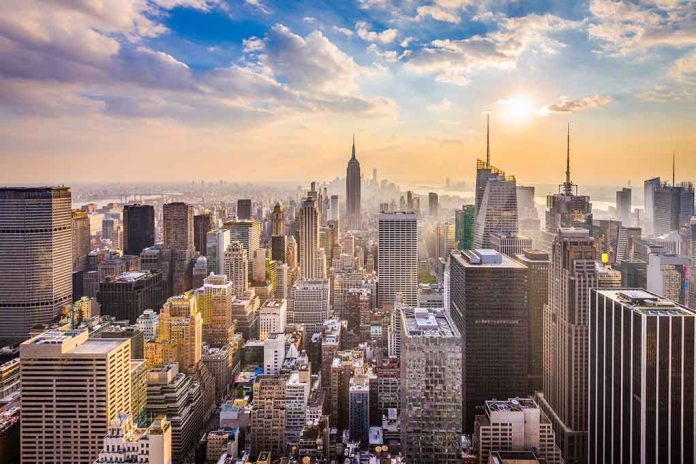 (BrightPress.org) – House Democrats are "big mad" over House Judiciary Chairman Rep. Jim Jordan (R-OH) holding a field hearing in New York City next week focusing on the victims of violent crime impacted by DA Alvin Bragg's lax enforcement policies. 
The hearing is scheduled for Monday, April 17th, and is entitled "Victims of Violent Crime in Manhattan." The official announcement named Bragg specifically and charged him with "pro-crime, anti-victim policies" which directly contributed to increases in violent crime that made the city more dangerous for its residents and tourists. 
Republicans have widely accused Bragg of filing political charges against Donald Trump while ignoring or downgrading violent offenses his office is charged with prosecuting. Democrats were very agitated by the announcement. 
Rep. Jerry Nadler (D-NY) is also on the Judiciary Committee and his district is a large chunk of Manhattan. He suggested they didn't want to hear Jordan's critiques and jabbed at Republican desire to defund the FBI. Rep. Dan Goldman (D-NY) took the opportunity to denounce the hearing, even though he's not on the Judiciary Committee. He accused Jordan of holding the hearing at the request of Donald Trump and said they were "not welcome" in his home district. 
Rep. Jamaal Bowman (D-NY) furiously decried the hearing as "intimidation" and "political theater." He also accused Jordan of having an "obsession with fascism" and Donald Trump… does that sound like psychological projection?
This will be the second field hearing since the Republicans took control of the House last January. The first saw them travel to Yuma, AZ, to examine firsthand the out-of-control border crisis resulting in untold thousands of illegally trafficked migrants. The Democrats abstained from that event, preferring to see no evil, hear no evil, and speak no evil. It's ironic that just a few years ago, Alexandria Ocasio-Cortez was filmed crying over the migrants being held in detention. She hasn't shed any tears for the trafficked Latino children, has she?
Copyright 2023, BrightPress.org