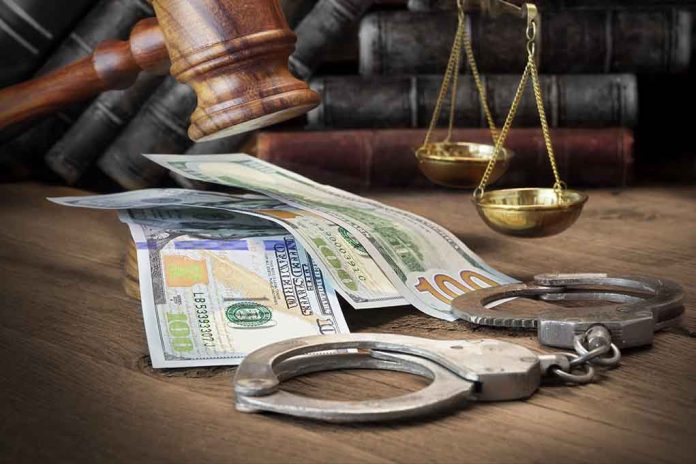 (BrightPress.org) — Republicans flexed their newfound muscle in the House of Representatives Tuesday, January 10th when they voted to establish investigatory panels exploring Chinese influence in America as well as abuse of federal law enforcement powers to target political enemies of the Biden regime.
Demanding accountability, GOP congressmen are calling for investigations into how the federal government has been using its powers to pursue political enemies like Donald Trump, his supporters, and parents who speak out at school board meetings.
They also established a committee to look into "strategic competition" with China with bipartisan support. Republicans have consistently called for a more aggressive stance toward the Chinese Communist Party, most recently over the social media app TikTok and its ability to influence or spy on Americans.
This is a dramatic shift in congress with much more emphasis on Republican agenda items. Whereas Nancy Pelosi 'investigated' the riots of January 6th with a clear political intent to smear Trump with criminal allegations, the GOP-led House will look at the behavior of law enforcement.
That committee is officially titled "the Weaponization of the Federal Government," which will come under the jurisdiction of the House Judiciary Committee led by Jim Jordan (R-OH), a Trump ally and vocal conservative. They will have access to classified information and a mandate to investigate the "expansive role" of federal agencies to "collect information on or otherwise investigate citizens of the United States, including ongoing criminal investigations." One would think they'll be looking at the events of January 6th with fresh eyes and a willingness to examine the culpability of three-letter agencies, including the FBI.
Jordan promised to investigate the FBI specifically with regard to the information revealed by whistleblowers that they were targeting parents who were critical of their school board as potential domestic terrorists – a clear political overreach.
Jordan is expected to lead the investigation and compare their actions to that of the "Church Committee" of the 1970s which resulted in corruption being exposed and historic reforms.
Copyright 2023, BrightPress.org