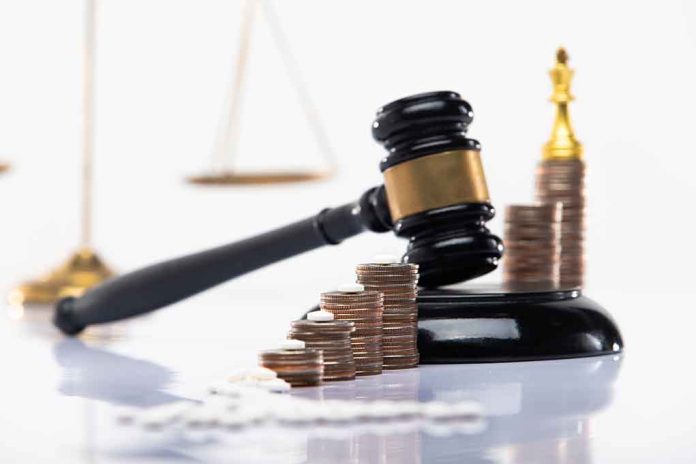 (BrightPress.org) – House Republicans are fed up with Biden pumping out executive orders that contribute to disastrous inflation. The Reduce Exacerbated Inflation Negatively Impacting the Nation Act, also called the REIN IN Act, is being promoted by Republican leaders across multiple committees. The act, which is largely symbolic, would require the Biden administration to review the impact Biden's EOs will have on inflation before they are issued.
The bill's sponsors point out that Biden's executive orders frequently fuel inflation across the U.S. They cite the example of his revocation of the Keystone XL pipeline plans, which simultaneously destroyed thousands of potential jobs while also acting as a key driver behind the inflation of energy costs.
They also lamented a ridiculous order signed toward the end of 2021 that required the federal government to purchase electric vehicles exclusively over the next ten years. Calling the performative move an example of the administration's far-left environmental agenda, House Republicans point out that these EOs consistently drive up prices for average Americans.
Representative Elise Stefanik (R-NY) attributed rising costs to American families to Biden's excessive and irresponsible EOs. She continued to imply that the Biden administration would rather harm Americans in the name of their radical ideology than reverse course and admit their mistake.
The bill would force the administration to study the impact of any order that has a fiscal impact of over $1 billion. There are exceptions, however, for emergencies and national security.
House Republicans are extremely critical of the spending practices of the Democrats, though some Republican leadership seems to be fine with the blank checks for Ukraine. Senate Republican Majority Leader Mitch McConnell traveled to the war-torn statelet to express 'Republican solidarity' for Ukraine's war against its neighbors. McConnell recently applauded heavy weaponry being sent into the war, escalating the bloodshed as well as U.S. entanglements overseas.
McConnell also took potshots at the House Freedom Caucus, who he thinks are getting "way too much attention." With a willingness to spend hundreds of billions, while escalating a potentially devastating conflict in Europe, how can anyone who supports the ongoing war be considered conservative?
Copyright 2023, BrightPress.org