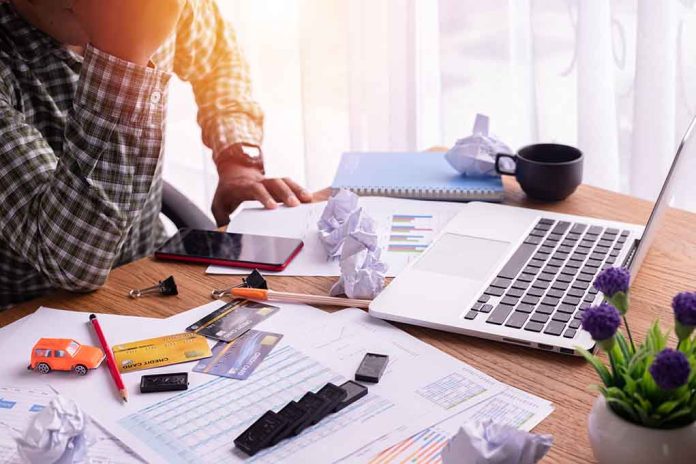 How YOU Can Find Federal Assistance During Difficult Times
(BrightPress.org) – Too often, many people find themselves facing challenging situations. Fortunately, the government understands this can happen and provides a wide variety of different support options for people in need. Sometimes, reviewing the many support opportunities available can feel overwhelming. Luckily, it doesn't have to be! The government has developed search tools to help people find assistance that meets their individual needs. Using this tool will help you find solutions tailored to your specific needs if you need assistance. Whether you are looking for healthcare, groceries, housing, or child care, this tool makes it easy to find what resources are available for you.
Which Government Tool Will Help Find Available Assistance?
The government realized that many Americans struggled to find which forms of government assistance were right for them. In response, they created Benefits.gov. This website contains all of the relevant information on available government programs for struggling Americans. You can either browse for benefits or use the Benefits Finder function to find specific benefits.
Benefits.Gov Benefits Finder
The Benefits Finder function is one of the best parts of the website. This function allows users to enter specific details about their situation to find the best options for each person. Using this tool is easy. Just answer the question on the questionnaire, and the site will review all the available programs to show you what is most suited to help you. This makes it easier to find the assistance you need!
The Benefits Finder function cross-references the information you provide to a list of available support programs. Remember that this list doesn't guarantee you will be eligible to receive benefits. You must apply to verify your eligibility for each program. These programs will have their own application process and can vary from state to state.
Browse for Benefits on Benefits.Gov
Besides using the Benefits Finder tool, people can browse the available programs on the site. If you are already familiar with the type of assistance you need or are not comfortable sharing the specific details about your situation, then browsing the site is a great alternative for you. Users can search for programs by category or agency; Most people prefer to search by category as it is easier to see the types of available assistance. Benefits.gov has been the following categories of programs:
Healthcare and Medical Assistance
Financial Assistance
Loans
Disaster Relief
Employment and Career Development
Food and Nutrition
Agriculture and Environmental Stability
Family and Children Services
Education and Training
American Indian and Alaska Native
Grants
Housing and Public Utilities
Immigration and Refugee Assistance
Military: Active Duty and Veterans
Social Security and Retirement
Volunteer Opportunities.
What Type of Federal Assistance is Available?
While using the Benefits.gov website, you may come across many different support options that help with many different situations. Some of the most popular federal assistance programs include:
Child's Health Insurance Program (CHIP)
Housing Choice Voucher Program
Low Income Housing Energy Assistance Program (LIHEAP)
Lifeline Program
Medicaid
Medicare
Public Housing
Special Supplemental Nutrition Program for Women, Infants, and Children (WIC)
Supplemental Nutrition Assistance Program (SNAP)
Supplemental Security Income (SSI)
Social Security Disability Insurance Program (SSDI)
Temporary Assistance for Needy Families (TANF)
Bottom Line
When you are dealing with hard times, it is easy to feel overwhelmed and that your situation is hopeless. Fortunately, that may not be the case. It is crucial to review what support programs are available by category or agency. They are many different assistance programs available. That is why using tools like the Benefits Finder on Benefits.gov is so important. Benefits.gov also gives you the opportunity to review your support options by category or agency. Keep in mind that your eligibility requirements can vary by state, so you won't truly know if you qualify until you apply.
Copyright 2022, BrightPress.org