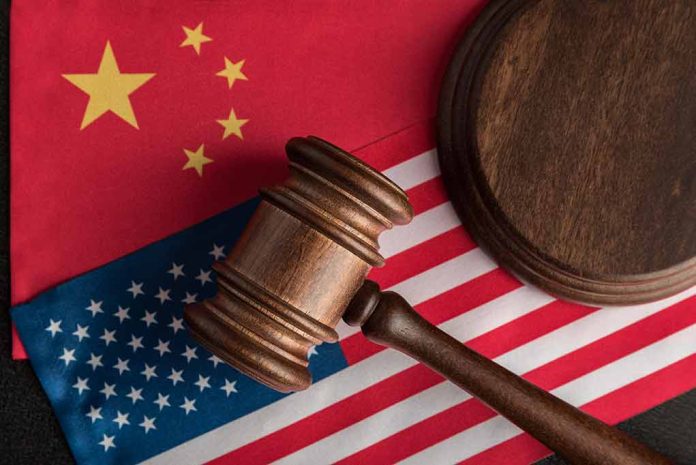 (BrightPress.org) – A 12-year-old legal battle has dramatically shifted, allowing human rights activists based in the U.S. to continue their fight against companies that are aiding and abetting Chinese repression. At the center of the fight are multiple U.S. corporations that did business in China and helped the Chinese Communist Party (CCP) identify, track, and arrest dissidents or others targeted by the government.
The civil suit in question was brought against Cisco Systems and focused on allegations that they altered their routers to facilitate overseas repression in exchange for financial gains. The U.S. 9th Circuit Court of Appeals had granted the plaintiffs the ability to continue their suit to trial, acknowledging that they have enough evidence to do so according to California law, where they brought the suit. The ruling reversed a 2014 court's decision dismissing the claims against Cisco and two of its executives, former CEO John Chamers and former VP of Chinese operations Fredy Cheung.
The lawsuit is brought by U.S.-based members of the Falon Gong religion who are mercilessly persecuted in China over claims that the faith threatens the control of the CCP. The decision does not determine guilt, but rather that the evidence is sufficient to avoid the claims being dismissed without trial.
Rep. Chris Smith (R-NJ) said that corporate entities have been aiding the Chinese in their repressive and authoritarian politics for far too long. He also pointed out that the Chinese have engaged in genocide against Falon Gong and Uyghur Muslim populations in their country.
Cisco has denied any culpability and claimed that the allegations are baseless; however, U.S. Circuit Judge Marsha Berzon wrote in her opinion for the appeals court that the evidence presented was sufficient for the trial to proceed. She said that Cisco's corporate behavior was "aiding and abetting" clear violations of international law, including torture.
The plaintiffs presented evidence that Cisco customized their router technology to allow Chinese officials to track Falon Gong members and identify potential members of the religion by patterns in their internet activity. They also presented marketing materials they used to promote the technology to Chinese officials which suggested they were tracking Falon Gong pictorial information to help facilitate their identification.
Cisco has consistently denied any wrongdoing.
Copyright 2023, BrightPress.org