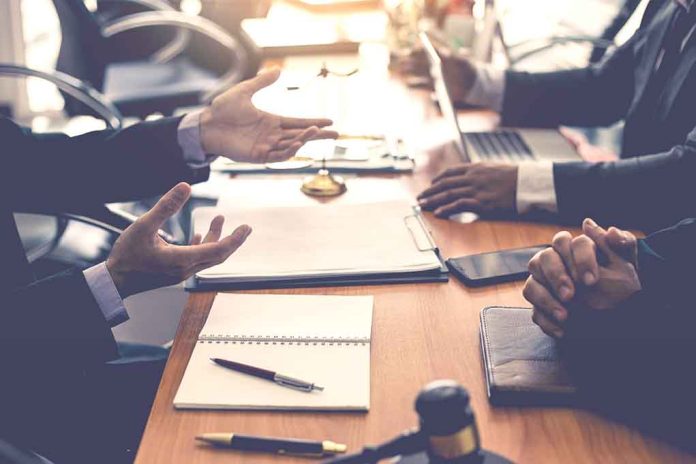 (Brightpress.org) – How many lawyers does Hunter Biden need? The President's son is embroiled in legal battles, both defensively as his income from Chinese and Ukrainian sources is under scrutiny and offensively as he's threatening legal action against folks who published the contents of a laptop he left in a Delaware repair shop.
Let's count, shall we? He hired Jared Kushner's previous attorney, Abbe Lowell to represent him in the ongoing DOJ investigations into his finances. That announcement was made by Kevin Morris, another Biden-retained lawyer and "sugar brother," according to the New York Post. Morris has been on Team Biden for years, most recently he was accused of spying on the set of "My Son Hunter," and in the past had lent Hunter $2 million to cover his tax debts.
In 2018 and early 2019, Hunter called another attorney the N-word in private text messages that were published when his laptop's contents were released. George Mesires published an open letter on Medium where he announced their business relationship went back to 2016 and outlined Hunter's business dealings in Ukraine and China.
Hunter also has another lawyer retained to represent him in family court. He impregnated stripper Lunden Roberts in Washington, D.C., and DNA tests confirmed that the child was his in 2019 after he denied knowing her. In 2020, they reached a settlement which was reopened when Hunter requested lowering his child support payments due to claimed financial difficulties. Lawyers for Roberts used the opportunity to request a last name change to Biden, which Hunter is opposing. Brent Langdon represents Hunter in that matter.
With all these legal fiascos, Hunter's legal bills must be starting to add up. Public filings show Joe Biden took out a $250,000 loan on his Rehoboth Beach home. Given that both Bidens are facing legal scrutiny, one might conclude that cash is going to pay their high-priced lawyers.
Copyright 2023, BrightPress.org