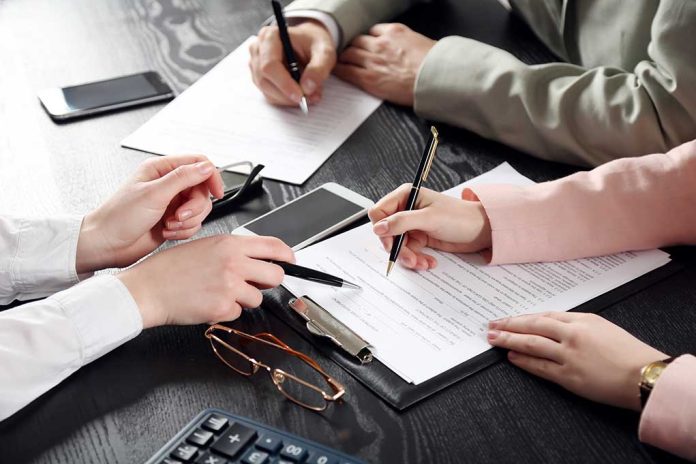 (BrightPress.org) — Former stripper Lunden Alexis Roberts is the mother of Hunter Biden's third child and her lawyers have filed a motion to change her last name to Biden in Arkansas. The paternity suit was settled until September 2022, when Biden's team sought to reduce the amount of child support he was paying. This new filing is part of Roberts's team's response.
While the baby was born out-of-wedlock, the filing stated the child would "benefit from carrying the Biden family name," as the name "is synonymous with being well educated, successful, financially acute, and politically powerful," for now anyway.
The filing also details the Biden family's estrangement from the child, "to the extent that this is misconduct or neglect, it can be rectified by changing her last name to Biden," with the hopes that the name change may make it as clear as the baby's DNA that she belongs to Hunter's family.
Navy Joan was proven to be his child after the results of a paternity test and suit in 2020, despite denials and attempts to delay the proceedings.
Hunter's desire to reduce child support payments stems from alleged financial hardships and reduced income. Depending on the source, Hunter allegedly possesses hundreds of millions of dollars in net worth and tens of millions in yearly income. Granted he's no longer making deals in China or Ukraine for "The Big Guy," so one might presume he's only making interest off his dividends at this point. When you're used to ten million a year, a few measly hundred thousand seems like a miser's wage.
None of the Biden family have met Navy Joan, according to Roberts. Hunter Biden's memoirs claim that he has "no recollection" of meeting his child's mother. One wonders if that was due to his callous indifference or a drug-induced haze. The world may never know.
Copyright 2023, BrightPress.org