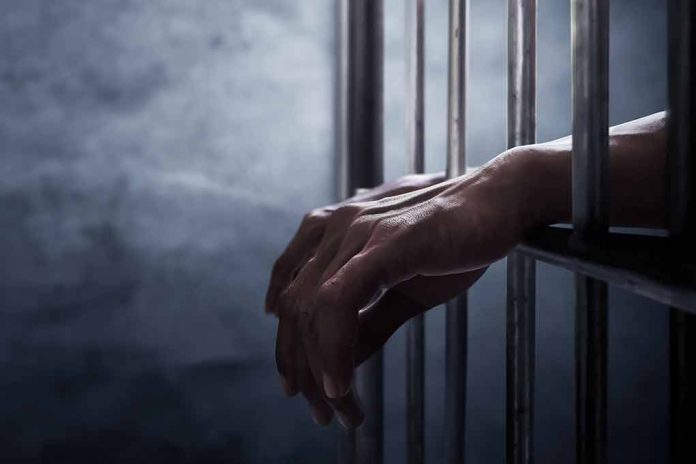 (BrightPress.org) – A 28-year-old illegal immigrant was convicted and sentenced to life in prison for raping a 10-year-old girl who subsequently became pregnant. Gerson Fuentes was arrested and charged in July 2022 for the rape and impregnation of a minor girl in Columbus, Ohio.
President Biden's administration highlighted the girl's case as an example of how the overturning of Roe v Wade was impacting abortion services. The girl was alleged to have traveled outside of Ohio to receive an abortion. There are exceptions for cases of child abuse and incest when it comes to getting an abortion in Ohio. However, there is still a time limit for these exceptions, and at the time the pregnancy was discovered, the little girl was too far along to receive an abortion in her home state.
DNA evidence and two admissions of guilt were used to convict Fuentes of violating the child. The girl's mother has consistently defended Fuentes for reasons unknown to the public. His guilty plea granted him the possibility of parole after serving 25 years in prison. Should he exhibit any bad behavior while in jail, that time could be extended.
Fuentes lived in the U.S. for 7 years illegally, working under the table at a restaurant, with immigration authorities being utterly unaware of him until his arrest. Authorities presumed he entered illegally and was not detected by authorities at the time. Thousands of people enter the U.S. illegally every month.
The case is a good example of how the Biden administration focuses on the aspect of the story that hits their talking points while ignoring how the abuse was able to happen in the first place due to lacking security at the southern border. Unfortunately, this isn't the only case of an assault against women and children perpetrated by illegal immigrants. Just last May, a suspect was arrested in the brutal assault of a 15-year-old girl on a hiking trail. Another attack occurred when a 29-year-old illegal immigrant assaulted a woman in the bathroom of a restaurant.
Government statistics report thousands of arrests every year of noncitizens for criminal activity. Logic suggests that had these individuals been unable to gain access to the country, they wouldn't have been able to commit crimes here.
Copyright 2023, BrightPress.org