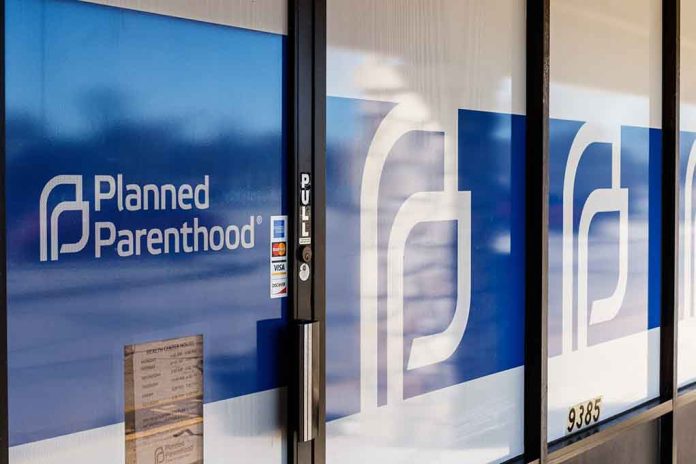 (BrightPress.org) — An Illinois fire at a Planned Parenthood clinic in Peoria is being investigated as arson, local police said Tuesday, January 17th. The attack occurred only a few days after legal protections for abortion were enacted across the state.
Police spokesperson Semone Roth said officers were called to the scene after receiving a call regarding an "unknown person throwing a Molotov cocktail" into the facility around 11:30 p.m. Sunday night. As of Wednesday, no arrests had been made and the investigation was ongoing. They were able to extinguish the fire within minutes of their arrival, but the damage had already been done.
Jennifer Welch is the President and CEO of Planned Parenthood of Illinois. She issued a statement saying no one was hurt during the blaze which closed the clinic. Patients are being rescheduled and offered services at other locations.
The center is also offering transportation to folks in need who may have additional difficulty traveling to other sites. This particular location was not performing medical abortion procedures and offered "family planning, STI testing and treatment… birth control, cancer screenings" and other services.
Welch further pledged to prosecute those responsible "to the fullest extent of the law."
Illinois Right to Life executive director Mary Kate Zander spoke out against the violence, "We would never condone violence against Planned Parenthood or any other abortion clinic." Continuing she spoke of how abortion itself was an act of violence which she and many others oppose on principle. Aggressive acts against abortion clinics or workers are no different and that's why they're against them.
Illinois Gov. J.B. Pritzker signed the state bill that enacted vast protections for abortion seekers in the state, going so far as to add protections for folks who travel to Illinois from other states to get the procedure.
Copyright 2023, BrightPress.org