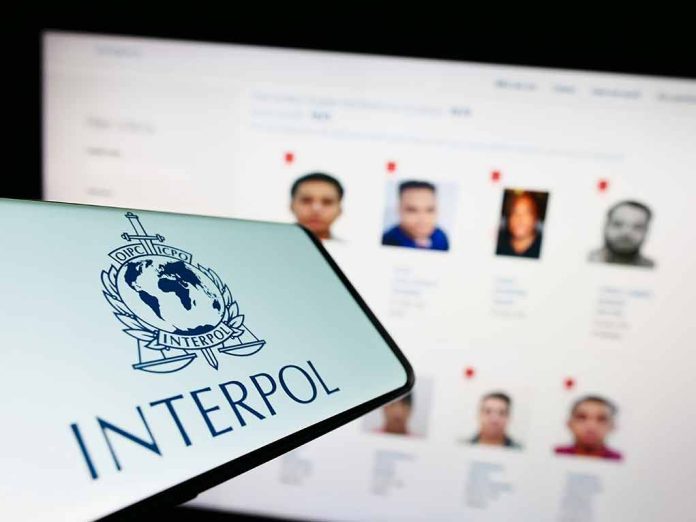 (BrightPress.org) – An unprecedented international human trafficking operation has led to the arrest of over 1,000 human traffickers, as well as the freeing of 823 victims of their cruel trade. The operation was due to a partnership between INTERPOL and AFRIPOL, which stand for the International Criminal Police Organization and the African Union Mechanism for Police Cooperation, respectively. The bust involved law enforcement agents from 54 countries and identified 2,731 illegal migrants as well as 823 trafficking victims. They also confiscated 801 items, including weapons and vehicles.
The operation was codenamed FLASH-WEKA and has already inspired 197 new investigations, suggesting there will be more criminals and victims discovered as a result. The European Union, United States, Norway, and Germany all funded the operation which occurred during May and June of this year.
Some of the perps nailed in the bust include two men who were suspected of trafficking and abusing a minor child in Syria, nine Iranians who are allegedly involved in organ trafficking, as well as 8 people from Morrocco who were planning an illegal crossing and smuggling operation from Africa into Spain.
The operation revealed the elaborate schemes used by traffickers to recruit and lure victims. Two cases involved using promises of entry to elite sports academies to get youngsters to fly to Gulf countries. Women in Angola were recruited in Vietnam after being promised opportunities to work in hotels or beauty salons.
AFRIPOL Executive Director Jalel Chelba spoke about the tight coordination and collaboration between INTERPOL and AFRIPOL as well as amongst subordinate police organizations and suggested that their willingness to cooperate is what led to the success of the operation. Additional investigations based on tips and clues received are already underway, according to Chelba.
A lot of the drug and human trafficking in Europe is operated by Nigerian gangs, which led to a lot of the work being done in Africa, thus the need for cooperation between different police organizations.
Copyright 2023, BrightPress.org