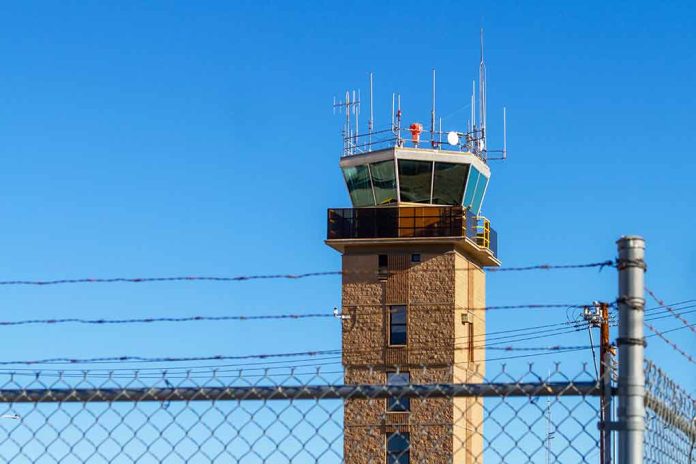 (BrightPress.org) – Flannery Associates is an anonymous investor group being scrutinized for a massive land purchase in California near Travis Air Force Base. The $1 billion buy near Travis triggered an internal review by the Air Force's Foreign Investment Risk Office to ensure that the deal doesn't constitute a threat to American national security. The review office has hit a slight snag, however, in that it cannot discover who specifically is behind the purchase.
With foreign adversaries like China and local technocrats like Bill Gates buying up countless thousands of acres of American land, it behooves the authorities to investigate and scrutinize large deals such as this one, especially when the land is near military bases or other national assets.
Flannery Associates is the firm that has acquired roughly 52,000 acres over the past five years in multiple purchases, according to the Wall Street Journal. They're the largest owner of farmland in California's Solano County, and after doing research for eight months, investigators are still uncertain as to whom or what is behind the mysterious financial entity.
An attorney for the firm claims that it represents American citizens, with 97% of its capital being sourced from Americans; the other remaining percentage comes from UK-based investors. The attorney has previously explained that the firm represents wealthy families looking to diversify their holdings, including purchases of agricultural land.
The attorney further said that the proximity to Travis Air Force Base is coincidental and immaterial to the purchase, calling contrary claims "unfounded." If the military's own investigatory office is unable to ascertain precisely who is buying the land after eight months of research, how can any claims by a lawyer representing the buyers be trusted?
Local government representatives are skeptical of the purchase. Rep. John Garamendi (D-CA) said the buys "do not make sense" to locals. Solano County supervisor Mitch Masburn suggested that it would be difficult to turn a profit on "dry farmland" without some work, and he found the fact they were buying land "right up to the fence" at Travis suspicious.
Some authors are suggesting that China could be behind the buys. They're already one of the largest landowners in the US, right behind Bill Gates.
Copyright 2023, BrightPress.org