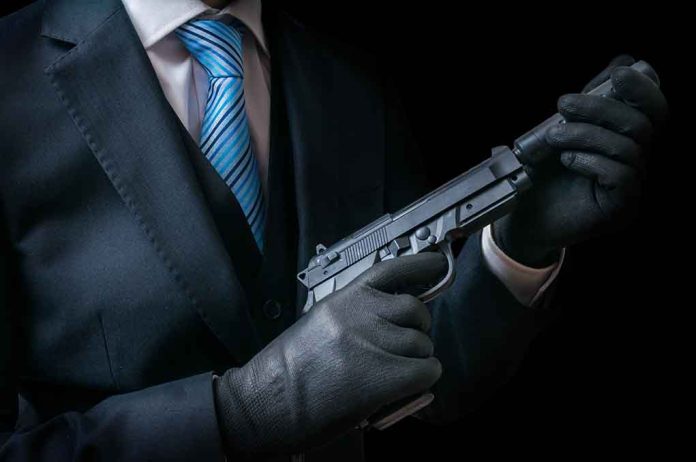 (BrightPress.org) — Three men were charged in a murder-for-hire conspiracy connected to the Iranian government on Friday, January 27th by federal prosecutors in Brooklyn. The plot revolved around luring Masi Alinejad, a journalist critical of the Iranian regime, outside her home in Brooklyn so that she could be shot and killed by the assassins.
The Justice Department announced the charges against Rafat Amirov and Polad Omarov who targeted her according to her reports criticizing the Iranian government and the treatment of women in Iran. Amirov is an Iranian citizen, while Omarov is from Slovenia and the Czech Republic.
Deputy Attorney General Lisa Monaco said, "Today's indictment exposes a dangerous menace to national security – a double threat posed by a vicious transnational crime group," connected to Iran.
A third man, Khalid Mehdiyev was arrested in July 2022 for possessing an AK-47 during a traffic stop after police were alerted that a man matching his description was behaving suspiciously outside of Alinejad's home.
Prosecutors unveiled their belief that the three of them were contracted by the Iranian authorities to murder Alinejad. Amirov allegedly arranged a payment of $30,000 to Mehdiyev who subsequently obtained an AK-47 and surveilled the victim's home.
Unfortunately, this is not the first time Iran has been connected to attempted assassination attempts on critical journalists. Prosecutors noted in their filing documents that in 2018 individuals connected to Iran attempted to get Alinejad to travel outside the U.S. so she could be abducted and transported to Iran. Charges like these are a shockingly regular occurrence.
The filing also indicates that Iranian intelligence officials were involved in the plot by offering suggested escape routes the assassin could take after the murder. Amirov and Omarov are being charged with money laundering and attempted contract killing. Amirov is being held until trial, while Omarov was arrested in the Czech Republic and will face extradition to the U.S. Mehdiyev will appear in court in early February.
Copyright 2023, BrightPress.org