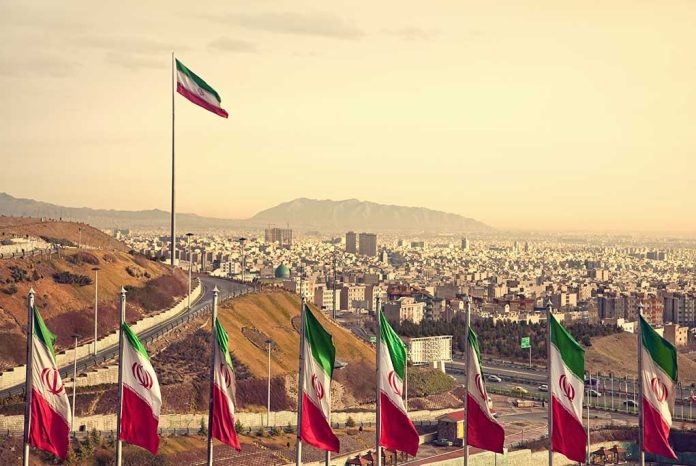 Protesters Lob Insults at Iranian President on University Campus
(BrightPress.org) – Iran is an authoritarian state and its government doesn't put up with its citizens speaking out against their own leaders. In recent weeks, however, a wave of protests broke out across the Muslim nation over a girl who died in police custody. Iranian President Ebrahim Raisi is now feeling the heat.
It Started With the Morality Police
On September 13, Mahsa Amini, 22, allegedly showed her hair and broke Iran's dress code. The morality police arrested the Iranian Kurd for the transgression. Three days later, she was dead.
The young woman's family, and protesters across the country, believe she was murdered in custody. They say witnesses saw officers abusing her.
The state's official report seems to disagree with that finding. It indicates that Amini fell ill, slipped into a coma, and passed away. The coroner overseeing the case said she died of an underlying medical condition caused by an operation when she was a little girl.
There are serious concerns about the reliability of the report. By the time the coroner released it, nearly a month had passed — and protests were already well underway.
Protesters Target Raisi
President Raisi was at Alzahra University in Tehran when students started yelling at him. A video circling the Internet reportedly shows a group of female students chanting "get lost" at the leader.
Raisi was at the school to condemn the protests by reading a poem that made a connection between those who participate in civil unrest and flies.
In other parts of the country, Iranian security forces employed extreme defensive measures, resorting to tear gas and firing weapons at protesters. In the town of Saqez, schoolgirls took to the streets to chant and celebrate as authorities cracked down. The Guardian reported that in Sanandaj, the capital of Kurdistan province, a dead man lying in his car while a woman nearby was screaming "shameless."
The government's stance is that the protests are all a setup by Iran's enemies, including the United States. They claim the unrest has taken the lives of at least 20 security personnel.
The People Speak Out
The protests are costly, yet the Iranian people continue to show up in droves. The human rights group Hengaw said that on October 9 in the country, four people died and 130 were wounded. Marching in the streets is becoming more and more dangerous over time. That level of peril does little to stop those who truly believe in their cause.
One protester on the way to Tehran told Reuters that he isn't afraid to go to jail or even to his death for what he believes in. "Our classmates are in jail," said the student, "how can we remain silent?"
Copyright 2022, BrightPress.org