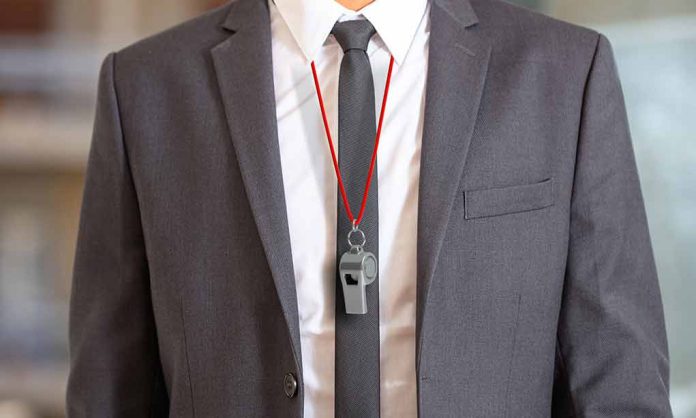 (BrightPress.org) – An IRS whistleblower reporting partisan political influence has impeded the investigation of Hunter Biden's tax crimes is now reporting, through his attorney, that his entire team has been removed from the investigation. If true, this would constitute illegal retaliation which would land the Biden family into even more hot water. The attorney claims the request for the removal came directly from the Department of Justice, which is directly under Joe Biden's control.
Attorney Mark Lytle issued a letter informing Congress and the American public that the entire team that worked on the "high-profile, controversial subject" presumed to be Hunter Biden, has been removed from the investigation per orders from the DOJ. 
The Biden administration is continuously slammed with the infernal consequences of its own actions. In the House, Representative Michael McCaul (R-TX) is moving ahead with contempt charges for Secretary of State Antony Blinken. Blinken has repeatedly refused to appear after multiple subpoenas from McCaul demanding documentation and testimony regarding the failed withdrawal from Afghanistan. 
McCaul suggested the State Department was already in violation of the law for its refusal to provide the details to the House Foreign Affairs Committee which he chairs. He also stated that never before has a secretary of State been held in contempt by Congress, implying that the historical gravity of the situation is heavy. Even if pursued, the DOJ would likely refuse to prosecute the case given the partisan nature of everything under the direct control of the Biden White House and its handlers.
The committee is looking for documents including a dissent report written by the U.S. Embassy in Afghanistan that objected to the plan to withdraw from the Biden administration. The report outlines objections middle managers in the field may have to higher-level plans from the administration. 
Blinken has ignored the request for months, his first deadline was in March, then April, and the last one was May 1st. Blinken has refused to comply with the excuse that providing the documentation would somehow prevent future dissent reports from being written with candor. Ironic that he's using the potential for a future lack of transparency in order to maintain a current one. 
The Biden administration continues to obfuscate and derail investigations. Imagine if these same actions were taken by a Republican in response to Democrat demands for transparency.
Copyright 2023, BrightPress.org