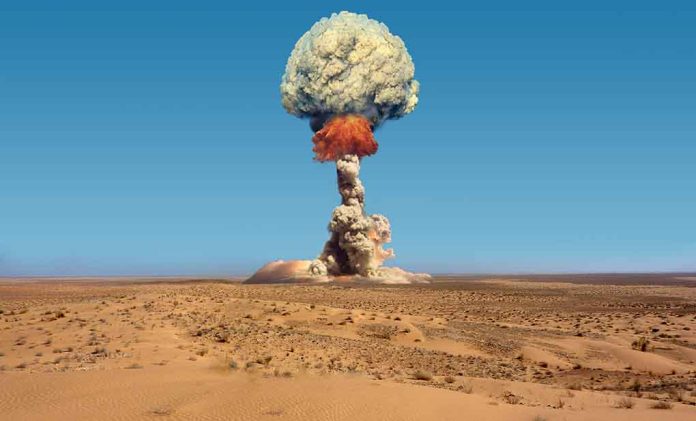 Israel Is Preparing For A NUCLEAR STRIKE – Details Pending
(BrightPress.org) – For decades Iran has threatened to exterminate Israel. In turn, the Israelis have initiated several military interventions to prevent Iran from acquiring a nuclear weapon. Now, it seems Israel is preparing for a massive military strike in the event negotiations between the United States and Iran fail to secure a nuclear deal.
The Israel Defense Forces will conduct a simulated airstrike on Iran during a monthlong military drill that begins at the end of May.https://t.co/fFLkWauOLm

— Newsweek (@Newsweek) May 17, 2022
Israeli Defense Minister Benny Gantz warned that Iran is only weeks from acquiring fissile materials for a first bomb. On Tuesday, May 17, Newsweek reported the Israeli military organized the most extensive military drill in the nation's history. The drill will take place on May 29. Thousands of soldiers, reservists, and the entire IDF would gather for a month-long training exercise dubbed the Chariots of Fire. The military drills will include simulated attacks on Iranian nuclear targets.
In 2021, Iran accused Israel of attacking the Natanz uranium enrichment plant. Israel never confirmed or denied if it was involved. In April, the UN International Atomic Energy Agency (IAEA) chief Rafael Grossi said Iran staged a new underground Natanz workshop to manufacture centrifuge parts. Gantz warned that Israel would take military action against the nation if diplomacy failed to prevent one of the world's top state sponsors of terrorism from getting a nuclear weapon.
Copyright 2022, BrightPress.org