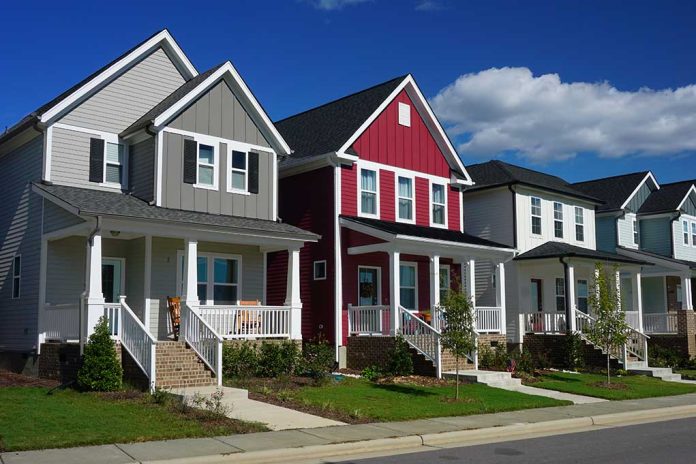 Mortgage Rates Are Rapidly Rising
(BrightPress.org) – To help in the battle against the pandemic's financial ramifications, the Federal Reserve reduced the benchmark interest rate to zero. That caused mortgage rates to plummet, and consumers jumped in head first. They began scooping up homes at 30-year fixed interest rates of 3%. Higher-priced homes were within reach for those on lower incomes because of the bargain rates. That has not lasted.
Unfortunately, the Fed's desire to encourage spending came to an end with the rise of inflation. As the world tried to go back to normal, labor shortages, supply chain issues, and skyrocketing energy costs led to unfathomable price hikes.
The Fed has two main tactics: cutting rates to encourage spending, and raising them to discourage it.
U.S. mortgage interest rates jump to 6.52%, highest since mid-2008 https://t.co/qVHfikFHo2

— Jonathan Chevreau (@JonChevreau) September 28, 2022
The mortgage industry lives and dies by the interest rate. The lowered rates and increased buying inevitably inflated the housing market. With the 30-year rate having now doubled, hitting 6%. Now, the fear is that more buyers will end up priced right out of the market. A 4% rise in rates on a $300,000 home could add $1,000 to the monthly payment. For the bank, that's a huge jump in the income-to-debt ratio. For the consumer, it could be a dealbreaker.
There are positives to the market. Unlike 2008, distressed homes or those in need of serious repair or updating are nearly non-existent, which bodes well for the housing market in general. The increase in the number of houses falling under the category of disrepair is typically an indicator of a high number of abandoned properties and foreclosures. That means that even though rates are high, families haven't started losing their homes en masse. Hopefully, that continues moving forward.
Copyright 2022, BrightPress.org