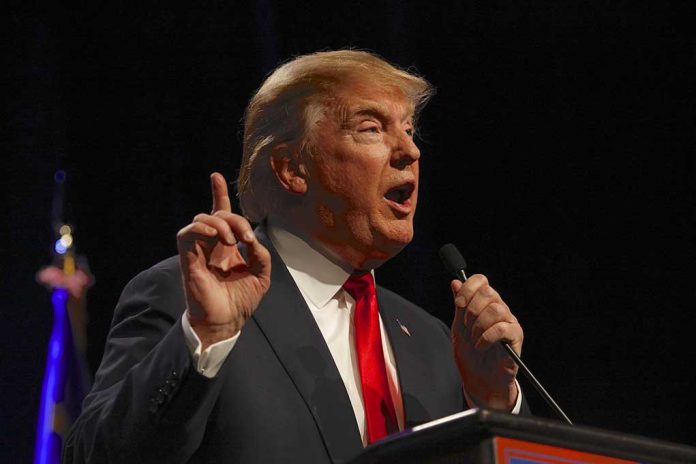 (BrightPress.org) — The January 6 Committee officially withdrew its subpoena for Donald Trump to testify in a letter from Rep. Bennie Thomas (D-MS) to Trump's attorneys on December 28th. Given that the committee has finished its work and issued its final report, "the Select Committee can no longer pursue the specific information covered by the subpoena."
The letter continued to say the subpoena was formally withdrawn, and explicitly stated that he was "no longer obligated to comply or produce records."
In typical Trump fashion, the former president responded on Truth Social, calling the group the "Unselect Committee of political Thugs" and referencing the "CROOKED 2020 Presidential Election." Reiterating he'd done nothing wrong and would win any challenge in a court of law, the former president referenced the Twitter Files and FBI involvement in the Hunter Biden laptop fiasco.
The end of December saw the end of the J6 Committee in Congress with referrals for prosecution of Trump by the Department of Justice (DOJ). The referrals were toothless, as Congress has a strict mandate to draft, debate, and pass legislation while enforcement is solely the provenance of the executive branch.
The committee claimed Trump was guilty of a laundry list of charges including obstruction of an official proceeding, conspiracy to defraud the United States, conspiracy to make a false statement, and inciting, assisting, or aiding/comforting an insurrection. Nancy Pelosi choose to exclude MAGA Republicans and opted to only allow infamous RINOs Liz Cheney and Adam Kinzinger to take part leading many to conclude the committee was a contemporary kangaroo court.
Alan Dershowitz, Trump's former attorney, and frequent judicial commentator said he didn't expect any consequences of the referral as the DOJ is running its own parallel investigation with much higher standards for criminal prosecution. "The American public has to be protected from the weaponization of our justice system for partisan purposes," Dershowitz said.
Copyright 2023, BrightPress.org