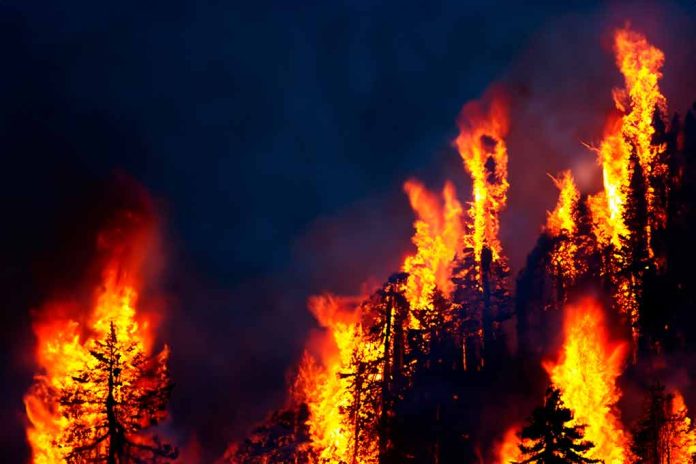 (BrightPress.org) – Actor Jason Momoa is a native of the state of Hawaii and he's urging people to cancel any plans they have of traveling to the area, especially if they're thinking of traveling there to help. Wildfires have decimated the island of Maui and the community of Lahaina and the area is struggling to deal with the damage.
The "Aquaman" actor posted on his Instagram page asking people to stay home and not travel to Maui. He urged viewers to avoid convincing themselves that they're needed to help out. He said he appreciated everyone who has donated or otherwise offered support, but that the area is not safe and many people are still evacuating. He also shared a number of organizations that are collecting funds and supplies for the victims.
Momoa was born in Honolulu and regularly shares content celebrating the state and its indigenous culture.
TV host Christina Hall similarly announced that her parents had to be evacuated from the Lahaina area due to the damage. On her Instagram page, she explained that much of the area is without electricity, phone, internet, or other utilities. She also elaborated that it is difficult to get around due to damage to roads and other infrastructure and that her parents witnessed hundreds of people lined up to get buses to the airport after their vacations were cut short.
The fires have left thousands of locals displaced, with hotel rooms and Airbnb units being used to temporarily house them. Some locals have volunteered to house folks in their homes. 1,400 people were staying at emergency shelters on the evening of Friday, August 11th. Hundreds have already been assigned temporary housing. Gov. Josh Green said they are prepared to house people for 36 weeks. He also called the wildfire the worst natural disaster the state has ever experienced.
In the aftermath of the destruction, many resorted to looting while others are attempting to buy up property. With Lahaina burned down and $6 billion estimated in property damage, there's going to be a lot of construction in the not-too-distant future.
Copyright 2023, BrightPress.org