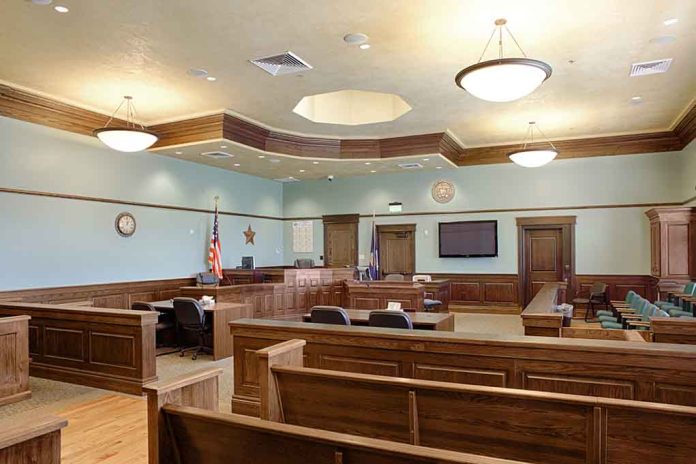 Jimmy Fallon Finds Himself On Wrong End Of An ABUSE Lawsuit
(BrightPress.org) – Over the last few decades, Hollywood has had its fair share of problems with sexual abuse. Of late, Cuba Gooding Jr. has found himself accused of misconduct, along with Chris Noth and Drake Bell. There are also numerous NBC stars caught up in an impropriety involving a minor.
In August 2021, an anonymous woman going by the name Jane Doe sued former Saturday Night Live comedian Horatio Sanz for sexual assault that allegedly occurred when she was only 17 years old. Now, she wants to add a list of stars to the mix, including late-night comic Jimmy Fallon.
A woman who is suing former "SNL" star Horatio Sanz for sexual assault asked the court's permission on Tuesday to add Jimmy Fallon, Lorne Michaels, and Tracy Morgan as defendants, arguing that they enabled Sanz' misconduct.https://t.co/sQI2E7si1e

— Variety (@Variety) August 23, 2022
The woman alleged that Sanz "groomed" her as a minor, saying she regularly attended SNL after-parties and was given alcoholic beverages. In May 2002, she went to a party where star Tracy Morgan allegedly hired sex workers. Jane Doe stated at one point during the evening, the Sanz put his arm around the young lady before kissing her, groping her, and making other advances.
The victim said she wanted to include Fallon in the lawsuit. She says he enabled Sanz's behavior and had complete knowledge of what happened that evening. She also wants to include Morgan and SNL creator Lorne Michaels in the lawsuit.
Sanz has denied he did anything wrong. His attorney said the anonymous claimant demanded $7.5 million for her silence.
Copyright 2022, BrightPress.org