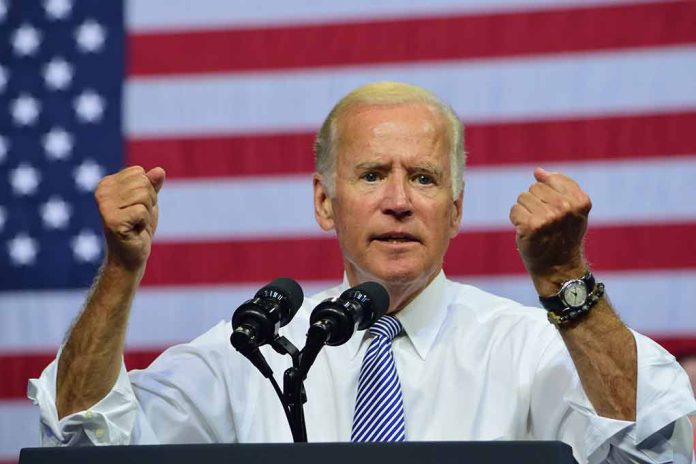 (BrightPress.org) – At least five whistleblowers have come forward with allegations and testimony that suggest President Joe Biden is one of the most corrupt, criminal politicians in our nation's history.
Former Biden business partner Tony Bobulinski has testified that Joe Biden met with him and Hunter in 2017 to work on a Chinese energy deal. While the deal was never finalized, communications turned over by Bobulinski, including emails, WhatsApp transcripts, and other documentation reveal "the big guy" was entitled to 10% of the take, which would be held by Hunter. Bobulinkski acknowledged that "the big guy" refers to Joe Biden. This information has been given to FBI Investigator Timothy Thibault who has refused to act on it ever since. 
Directly contradicting claims by Biden himself, Senator Chuck Grassley (R-IA) under testimony has acknowledged FBI whistleblower disclosures that state Joe Biden was aware and a part of his family's business schemes going back decades, despite the latter's claim that he wasn't involved in his brother and son's overseas dealings with countries like China and Ukraine. Grassley called the evidence "significant, impactful, and voluminous" indicating both Hunter and Joe were engaged in suspicious and questionably legal financial dealings. Much of this derived from Hunter's laptop, which the FBI has had for years. 
A new whistleblower disclosure this year from a high-level IRS investigator suggests Biden's Department of Justice is refusing to charge Hunter for tax-related crimes, against IRS's recommendations. He's waiting to bring his testimony to Congress, per his lawyer, Mark Lytle.
Old allegations of bribery have also resurfaced from 2018, alleging that former federal prosecutor Bud Cummins had evidence Joe Biden used his political power to protect Burisma in exchange for monies paid to members of the Biden family, himself included.
Obama White House stenographer Mike McCormick came forward in 2023, revealing he told the FBI while the Obama administration financially supported Ukrainian natural gas industries, Hunter Biden was a board member of a Ukrainian natural gas company, Burisma, raking in ~$80,000 a month in salary. Why Hunter was qualified or what business he was doing was never disclosed. 
Copyright 2023, BrightPress.org