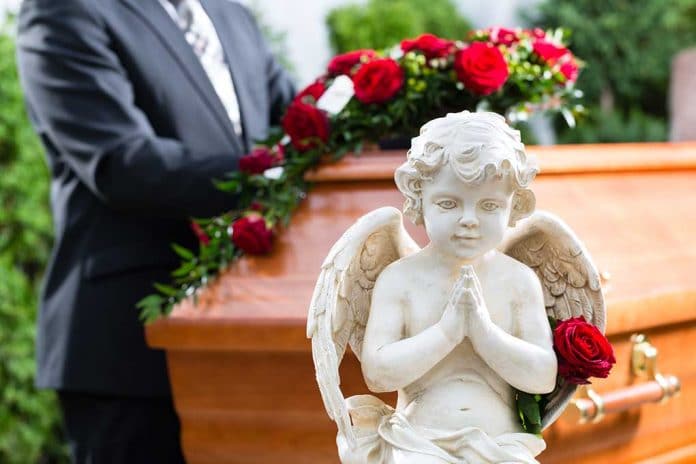 (BrightPress.org) – America is grieving alongside the family of Gabby Petito. The young lady traveled cross country with her fiance, Brian Laundrie, who is now a person of interest in her death. Witnesses last saw her alive at a restaurant in Jackson Hole, WY, on August 27. On September 19, a body discovered at a campground was identified as the missing woman. Gabby's father offered a touching eulogy and some words of advice for anyone enduring a toxic relationship.
Gabby Petito's father gives heartbreaking eulogy at funeral home memorial in Long Island as cops hunt her fiancé https://t.co/9ZlKe1y1wZ

— Daily Mail US (@DailyMail) September 27, 2021
Hundreds of people attended Petito's funeral. Joe Petito said Gabby didn't live as a sad person, and neither should they. He spoke of her warmth and how people always connected with her. She was a respectful person who enjoyed life. It seems that Petito was trapped in a bad relationship before her untimely death. Joe pleaded with people in toxic relationships to leave them immediately.
A 911 recorded call shows how bad the relationship was between Laundrie and Petito. The caller reported Brian hitting Gabby numerous times. Melissa Hulls responded to the domestic abuse call. The first responder said she urged Petito to reevaluate the relationship. Hulls said the young woman appeared to have a lot of anxiety about not being near Laundrie. A park ranger said he warned Petito that the couple's relationship was toxic and suggested she go in another direction.
Petito's stepfather, a retired local fire chief, brought along 200 firefighters in dress uniforms to honor her life. Law enforcement is currently searching for Brian Laundrie, who appears to be on the run.
Copyright 2021, BrightPress.org