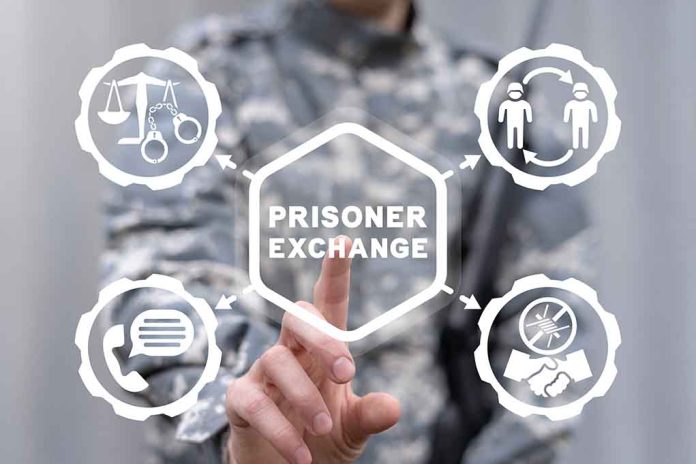 (BrightPress.org) — On Thursday, former Ambassador John Bolton stated that the 1-for-1 prisoner swap deal negotiated by President Joe Biden's administration to release WNBA star Brittney Griner is a colossal mistake and a gift to Russia's Vladimir Putin.
The administration made the announcement overnight that a deal had been reached with Russia to hand over convicted international arms dealer Viktor Bout in exchange for Griner's release. However, contrary to what many people had hoped for, the release of former United States Marine Paul Whelan, who is also essentially a hostage in Russia on trumped-up charges, was not a part of the agreement.
In a robust discussion that lasted more than ten minutes and aired on CBS News Streaming Network (CBSN) on Thursday, anchors Anne-Marie Green and Vladimir Duthiers chatted with John Bolton, who held the position of National Security Adviser throughout the tenure of the Trump administration.
Duthiers asked Bolton first for his reaction and some explanation of how negotiations work in such situations, and Bolton immediately criticized the swap, calling the administration "desperate" to have made it. Duthiers asked Bolton for his reaction and explanation of how negotiations work in such situations.
Bolton said that, obviously, there's a lot of very understandable human emotion in getting Griner released, but this is a horrible mistake by the Biden administration.
"This was not a deal. This is not a swap. This is a surrender," he said emphatically.
He said terrorists and rogue states all around the world would take note of this, and it endangers other Americans in the future, which can be grabbed and used as bargaining chips by people who don't have the same morals and scruples that we do.
When asked about Bout, Bolton said he couldn't get into specifics about the arms dealer, but he offered a grim assessment about how dangerous the exchange could be and said that the possibility of trading Bout for Whelan existed while he was in the White House, but that deal "wasn't made, for very good reasons."
Bolton concluded saying, "This is a great triumph for Moscow over Washington."
Copyright 2022, BrightPress.org