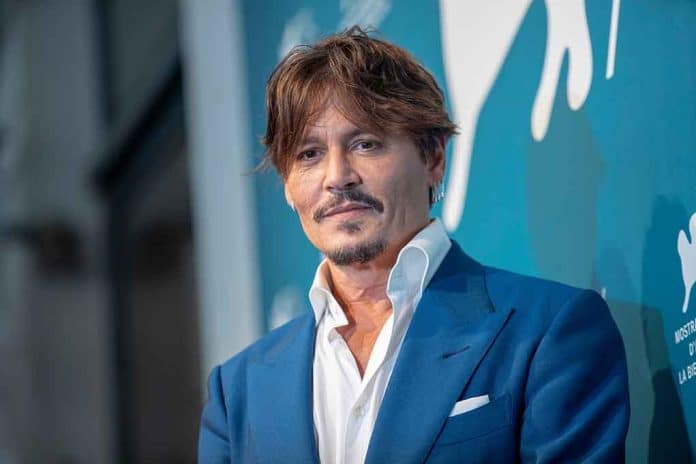 (BrightPress.org) – The defamation lawsuit actor Johnny Depp filed against ex-wife, Amber Heard, has been heating up, with the latest testimony appearing to favor the "Pirates of the Caribbean" star. Initially, suspicions were high that he had been abusive; the actress had shared an op-ed piece in the Washington Post in 2018 that implicated Depp without specifically naming him. Now, Heard's own words could discredit her.
During Depp's testimony on Wednesday, April 20, the court reviewed an audio file of a conversation between the two stars. In the recording, Heard attempts to justify hitting Depp because her strikes weren't closed-fisted punches. When Depp insisted he knew what being punched felt like, she called him an "[expletive] baby."
LISTEN: The audio recordings of #JohnnyDepp and #AmberHeard were played for the jury on Wednesday, where Heard says "I was hitting you, it was not punching you," and called Depp a baby. @LawCrimeNetwork pic.twitter.com/rXiZAp8EVR

— Law&Crime Network (@LawCrimeNetwork) April 20, 2022
Heard had submitted to the court that Depp had suffered from drug addiction and became violent towards her on numerous occasions. According to reports from the New York Times, she claimed the star dragged her by the hair, forced her head into a countertop, and repeatedly hit a phone against the wall until it was in pieces and one of his fingers was bloodied. Depp disputed the account, saying the finger injury, which was actually severed at the tip, occurred as the result of Heard hurling vodka bottles at him.
This courtroom drama is far from over, and we're likely to see a few more curveballs before all is said and done.
Copyright 2022, BrightPress.org