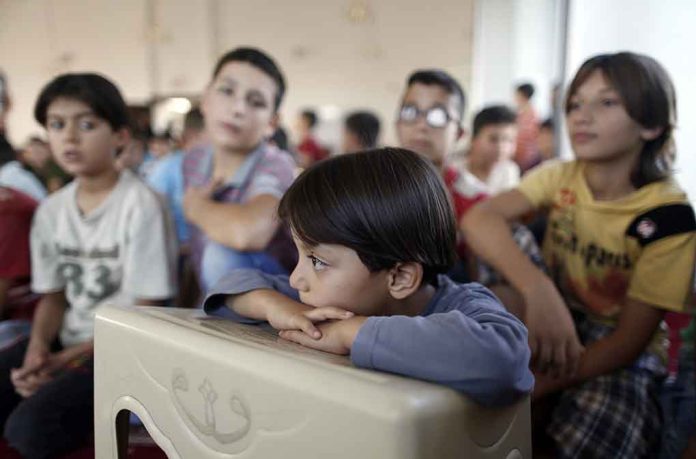 2 Judges Exposed In Child Scandal – Public OUTRAGED
(BrightPress.org) – From 2003 to 2008, two Pennsylvania state judges abused their powers and profited financially from rulings involving thousands of children, some as young as 8 years old. In 2008, a jury found former Judges Mark Ciavarella and Michael Conahan guilty of jailing minors in a for-profit facility under harsh terms in exchange for financial rewards. A federal judge sentenced Ciavarella to 29 years in federal prison and Conahan to 17 years. On Monday, August 15, a civil trial concluded that saw sizeable damages awarded against the two defendants.
2 Pennsylvania judges sent hundreds of children to for-profit jails in exchange for $2.8M in kickbacks.

Mark Ciavarella and Michael Conahan sent children as young as 8 to the PA Child Care jails, often in shackles, for minor crimes.

They've been ordered to pay $200M in damages. pic.twitter.com/C37dYzNK2P

— AJ+ (@ajplus) August 17, 2022
US District Judge Christopher Conner awarded child victims of the two judges a total of around $206 million in damages. He wrote that the two convicts ruled arrogantly and flagrantly disregarded due process. After the two men closed a Luzerne County juvenile detention center, they sent thousands of kids to a for-profit one in exchange for $2.8 million in illegal payments. They pushed zero-tolerance policies and jailed kids for minor infractions such as truancy and jaywalking.
Conner stated in his ruling that the "unspeakable physical and emotional trauma" inflicted on the children justified the awards. Still, it's unlikely the plaintiffs will see a dollar. Any money that is paid will only go to those who participated in the lawsuit.
The Pennsylvania Supreme Court overturned 4,000 juvenile convictions related to the two prisoners. Only 282 of the victims and 32 parents testified in court. Others settled to the tune of $25 million a number of years ago.
Copyright 2022, BrightPress.org