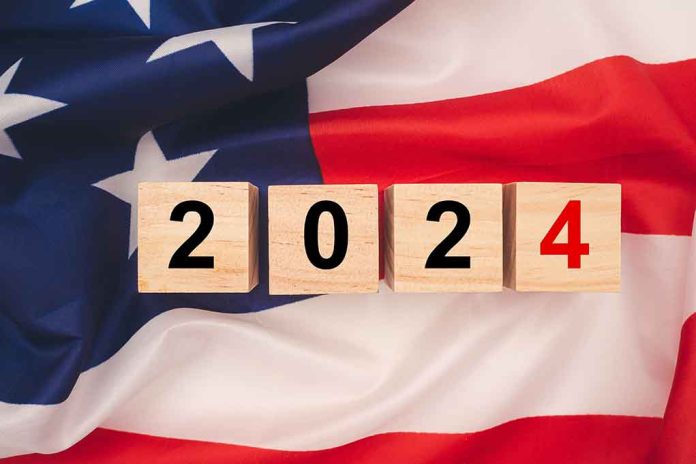 (BrightPress.org) – Vice President Kamala Harris was in South Carolina this week, taking credit for expanded broadband internet access in the early-voting state. The White House published guidance on the trip to suggest the purpose was to "highlight progress" on expanding high-speed internet access, an agenda item of the Biden administration.
In 2020, Biden locked down South Carolina in the primary contest against Sen. Bernie Sanders. It's likely that Harris' trip is related to promoting the President's administration broadly in preparation for the upcoming 2024 primary season. South Carolina's black population is a crucial voting block in the state, but are black South Carolinians interested in seeing Joe Biden run again? Kamala Harris hopes so.
Many Democratic voters are not. A recent AP-NORC poll suggested just 37% of Democrats are interested in seeing Biden pursue a second term. At 80 years old, Biden is the oldest man to run for the office and is the oldest-ever President. Ronald Reagan was 77 when he left office, and Donald Trump was 74. Jill Biden is all for another round on the campaign trail.
In an AP exclusive interview, Jill reiterated Joe's intention to run in 2024, saying there's "pretty much" nothing left but making the official announcement. If that's the case, why haven't they made one yet? His aides have suggested April, which gives them time to do some fundraising before making it official. It was also when Barack Obama announced his re-election, and many of the same players are involved in Biden's campaign.
With Trump expected to run again, Nikki Haley and Vivek Ramaswamy have both announced their intentions to join the Republican primary. Haley was a former governor and UN ambassador and Ramaswamy is an author and entrepreneur who describes himself as anti-woke. Many are anticipating an announcement from Florida Governor Ron DeSantis, who has been gathering donors at private functions.
There will be plenty before the contest officially gets underway, with RNC Chairwoman Ronna McDaniel claiming there was a "deep bench" of potential candidates.
Copyright 2023, BrightPress.org