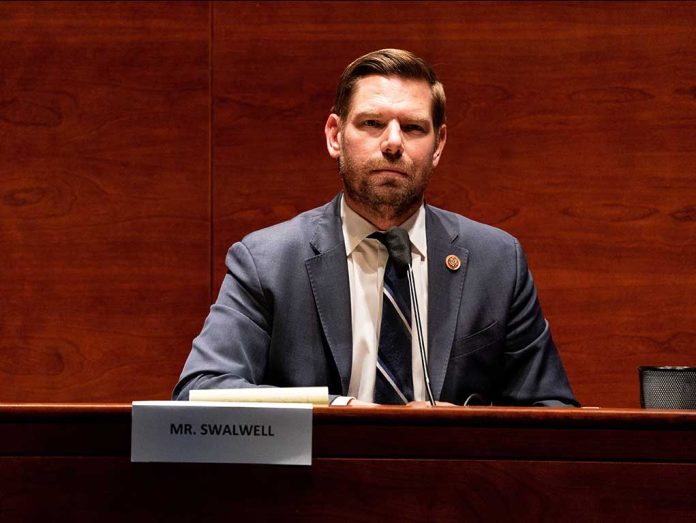 (BrightPress.org) — Speaker Kevin McCarthy is making waves in his first month as leader of the House of Representatives. In a hilarious dose of karma that he insists was not payback, he's promised to block both California Democrats Adam Schiff and Eric Swalwell from serving on the House Intelligence committee.
Last session, Majorie Taylor Greene (R-GA) and Paul Gosar (R-AZ) were blocked from their appointments by Democrats over "incendiary language," which is Democrat-speak for "words that make us look bad." McCarthy claims his decision to block the Californians was not political karma, but rather "integrity matters, and they have failed in that place."
Everyone's favorite new House Minority Leader, Hakeem Jeffries (R-NY) sent a letter to McCarthy over the weekend claiming there was no "precedent or justification" to block their committee placement. The Intelligence Committee members are selected solely by the Speaker, with input from the Minority leader.
McCarthy aimed to distance himself from the political maneuvering of Pelosi and the Democrats, "this is not similar to what the Democrats did." Continuing, he explained that the Intelligence committee was different, having a responsibility to secure the nation and examine threats. McCarthy published his letter response on Twitter, laying out his justifications.
"Integrity matters more," the letter reads in bold after excoriating Schiff and Swalwell for abusing their positions to peddle partisan lies at the cost of national security. McCarthy also expressed sentiments promising to pay attention to situations like what happened in Afghanistan as well as "what's happening in China, Russia, Iran, and others."
McCarthy is also promising to remove Ilhan Omar (D-MI) from her seat on the Foreign Affairs Committee. One wonders if he'll bring up her three marriages as suggestive that she lacks the necessary commitment to serve on that committee.
When asked about the removals McCarthy said "Hakeem Jeffries has 200 other people who can serve."
The Democrats responded with bland accusations and empty rhetoric, claiming disappointment that "Kevin McCarthy has capitulated to the right wing of his caucus." Did they forget Republicans are on the right?
Copyright 2023, BrightPress.org