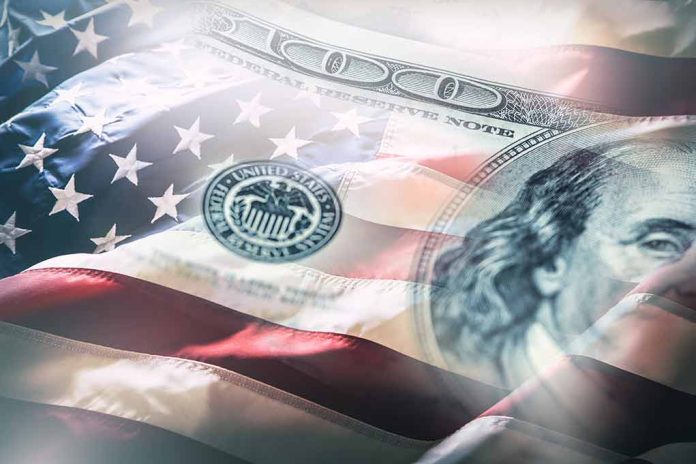 (BrightPress.org) – House Speaker Kevin McCarthy would like the taxpayers' $50 billion in unspent pandemic funds back. Speaking to reporters on May 10th from the Capitol, McCarthy pointed out that there was roughly $50-70 billion in unspent tax dollars earmarked for expenses related to the pandemic, since it's over now those monies should be restored to the general budget.
He said the money "should be reclaimed without delay," as it belongs to the taxpayers. He also alluded to the GOP budget bill, suggesting that this kind of responsible financial stewardship is what they voted for when they passed it. 
In April, McCarthy made similar statements during a speech on the floor of the House. He suggested then that Americans were fed up with political leadership that "use COVID as an excuse" in order to spend irresponsibly, increasing inflationary pressure. He also suggested that leftover funds should not be spent frivolously just because they're there.
Ironically folks who disagree with McCarthy suggested that tens of billions of dollars wouldn't make a difference in the $1.4 trillion dollar deficit, that is the amount the government spends over tax revenues per year. 
The current debt crisis continues to loom over Washington, D.C. as the Democrats and White House are staunchly opposed to firm spending cuts being included in a compromise to raise the debt limit ceiling. The recently passed Republican legislation would cap federal discretionary spending at $1.47 trillion for the next fiscal year and would set an annual limit on increases at 1% for every year thereafter. 
There are no cuts to Social Security or Medicare, despite repeated Democrat claims that the Republicans would target those programs. The bill does cut $71 billion from the IRS which was previously approved to allow the tax collection agency to hire more staff and upgrade their technology. The Democrats approved that funding in late 2021 before the new Republican-controlled House session began. The bill would also abrogate Biden's student loan relief program, which has been in legal limbo for months now. 
Copyright 2023, BrightPress.org