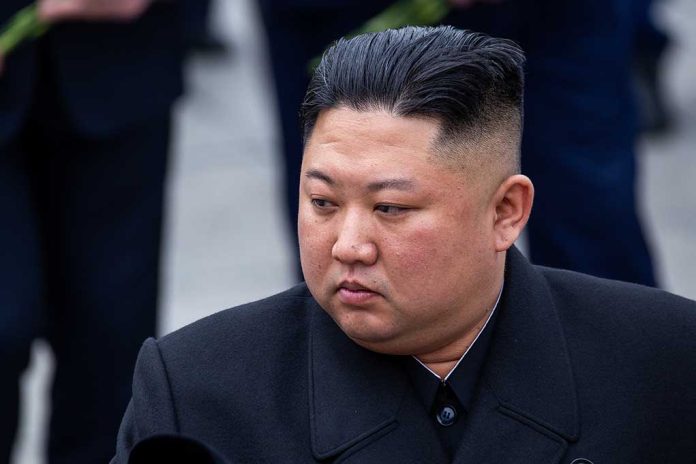 (BrightPress.org) – It's no secret that Kim Jong-un runs a tight ship — so tight that sometimes, incidents that happen in North Korea don't emerge for months or years. That's exactly what happened with a report involving the executions of two teenagers. Their crime? Allegedly selling South Korean movies on thumb drives.
On December 2, Radio Free Asia (RFA) reported authorities publicly executed two teenage boys, aged 16 and 17, on an Hyesan airfield while citizens watched. Unnamed sources who witnessed the killings told the publication authorities were unapologetic for their actions, saying, "Those who watch or distribute South Korean movies and dramas … will be sentenced to the maximum penalty – death."
"They said, 'Those who watch or distribute South Korean movies and dramas, and those who disrupt social order by murdering other people, will not be forgiven and will be sentenced to the maximum penalty–death,'" a resident of Hyesan told RFA.https://t.co/yZqAnk3lON

— Radio Free Asia (@RadioFreeAsia) December 6, 2022
According to the RFA source, authorities caught the teens trying to sell the South Korean films in a marketplace. Officials had spies infiltrate the crowd and report any illegal activity.
This punishment seems especially harsh, considering last year, teens caught watching a South Korean drama only received prison sentences, according to Daily NK. Yet, the source thinks that the possibility of executions in the future is more likely than ever since the lesser punishments haven't deterred the activity.
The same day the regime sentenced the two teen boys to death, authorities executed another teen as well, this time for murdering his stepmother. It seems the two offenses warrant a similar punishment.
Copyright 2022, BrightPress.org