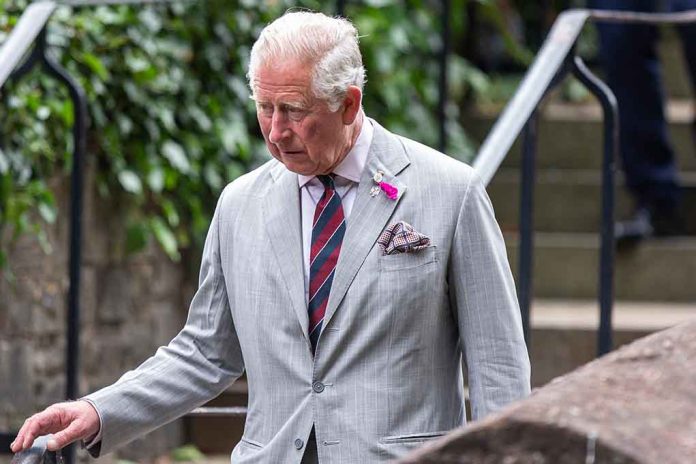 Protestor Arrested for Throwing Eggs at King Charles
(BrightPress.org) – In 1995, then-Prince Charles took a state trip to Dublin that was remembered just as much for the antics of protesters as its historical significance. As welcoming locals chanted "Charlie," sympathizers of the Irish Republican Army (IRA) threw eggs. More than 25 years later, another protester hurled eggs at Charles. Only this time, he was alone, the crowd disapproved, and the target wasn't a prince but the king of England.
On November 9, police arrested a 23-year-old man in York after a short struggle. Video of the incident shows King Charles and Queen Consort Camilla walking on Micklegate Bar when four eggs fly across the screen. They land harmlessly on the ground as the royal couple seemingly ignores the mess completely. The crowd jeers the egg attack and chants "God save the king!"
According to Reuters, local police charged the man with suspicion of a public order offense and said, "he currently remains in police custody."
Charles was on a tour of northern England that included the dedication of a statue of his mother, the recently deceased Queen Elizabeth II. The sculpture was meant to memorialize her 70th year as monarch but instead serves as a remembrance of her long reign.
Copyright 2022, BrightPress.org