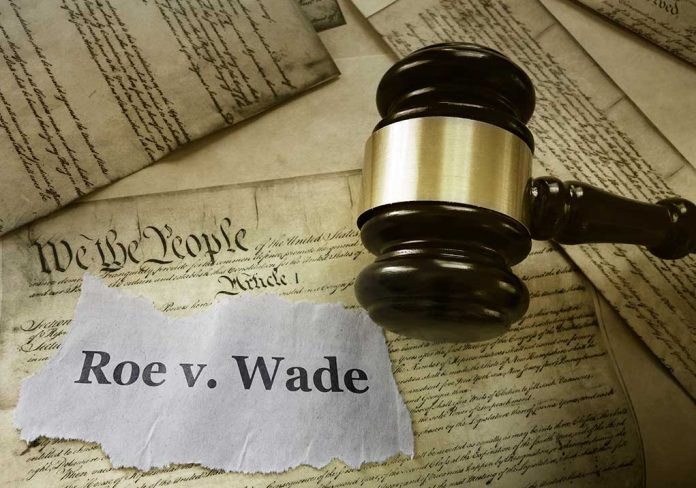 (BrightPress.org) — The Supreme Court has issued its public report on the internal investigation into who was responsible for the draft opinion leak last year which told the public the court was seriously considering overturning the Roe v Wade precedent. The report was released Thursday, January 19th, and it failed to locate the specific source of the leak. Its conclusions indicated loose lips and security failures were responsible, though no individuals were specifically blamed in the report.
Investigators were "thorough" according to former Homeland Security Secretary Michael Chertoff. Do your own research to discover how trustworthy that former George W. Bush appointee and co-author of the infamous Patriot Act is. Personal phone logs, connections to reporters, previous associations, and even printer logs were examined with no definitive results.
It was undisclosed whether the nine justices sat for interviews and signed sworn statements attesting to their innocence. Investigators looked at every person named as a potential leaker on social media, but none of them panned out, according to their report.
The 23-paged public version followed eight months of investigation after Chief Justice John Roberts ordered an examination into who was responsible for the May leak to Politico. Massive protests were the result as pro-abortion activists swarmed outside the homes of some of the justices and one deranged man turned himself in after admitting he was unstable and planning potential violence against Justice Brett Kavanaugh.
The report blamed "lax security and loose lips" as the primary issues that led to the leak. Far too many of the 126 formal interviews suggested SCOTUS employees and other folks who had access to the information regularly spoke openly with their spouses. All submitted signed statements and sworn testimony that they were not the leaker. The report confirmed the information was not hacked or digitally stolen, but investigators could not rule out the possibility that shoddy security allowed someone to access the information in a public space.
The investigation will continue at a reduced pace, there is some digital data that remains to be analyzed, and any new leads discovered will be followed.
Copyright 2023, BrightPress.org