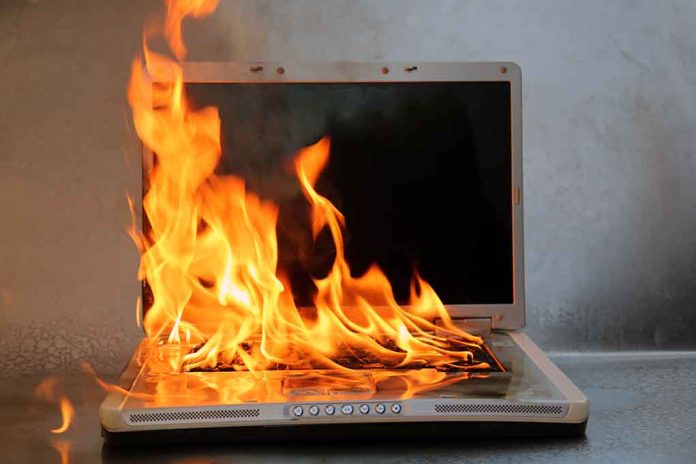 (BrightPress.org) — Hunter Biden's laptop is back in the news with the revelations that one of the signatories of the famous 2020 leaked letter that suggested the story was 'Russian disinformation' now admitting publicly that he knew a "significant portion" of the pictures and videos were real. Many have pointed out the fact that these largely former intelligence bosses knew they were lying at the time.
Former Attorney General William Barr suggested the lie "probably affected the outcome" of the 2020 election which he described as "baseless," "partisan hackery," and signed by "a coterie of retired intelligence officials who had lost their professional bearings." The 'Dirty 51' have never acknowledged they lied or apologized for meddling in the presidential contest.
One signatory, John Sipher, was a former CIA officer who said he took "special pride in personally swinging the election away from Trump."
Douglas Wise is a former deputy director at the Defense Intelligence Agency, a secretive federal agency that has classified budgeting and ostensibly handles logistic support for overseas military operations among other classified projects. He was also one of the 51 signatories who issued the infamous open letter on October 19th, 2020 just five days after the New York Post broke the laptop story. He told The Australian that he and other signers knew "a significant portion of that content had to be real…"
Others who signed the letter include former CIA Director John Brennan, former Direct of National Intelligence James Clapper, and Defense Secretary Leon Panetta. Famously the letter decried the story as Russian in origin for five paragraphs before switching to honesty, admitting "we do not have evidence of Russian involvement."
Contrast that with the opening which made the wild claim the laptop fiasco "has all the classic earmarks of a Russian information operation."
The letter was used as justification to censor the story across the largest social media conglomerates, the biggest being Twitter which forbade users from sharing a link to it and temporarily banned the New York Post from the site. Only in the last year have media outlets like the New York Times finally conceded that the laptop was genuine.
Copyright 2023, BrightPress.org