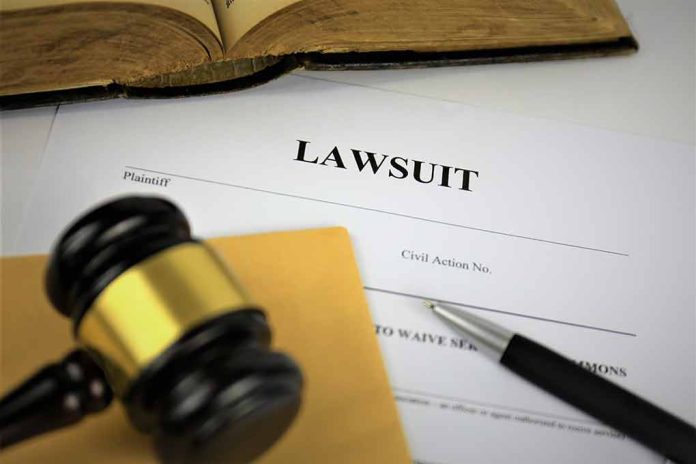 (BrightPress.org) – Multiple dancers who have worked for Lizzo are accusing the pop icon and body positivity influencer of a litany of civil offenses and are seeking unspecified damages in a lawsuit they filed on Tuesday, August 1st. Creating a hostile work environment, religious, sexual, and racial harassment, as well as false imprisonment and loss of income are a few of the allegations against the singer and her production company, Big Grrrl Big Touring. The allegations were corroborated by Lizzo's ex-creative director.
Noelle Rodriquez, Arianna Davis, and Crystal Williams claimed they were subjected to inappropriate treatment in multiple incidents ranging from 2021 to 2023. In one incident, Lizzo – known for her big girl looks and promotion of body positivity – chastised one of the women for gaining weight and then fired her thereafter for recording their meeting.
The lawsuit also alleges that Lizzo forced one of the girls to touch a nude performer in Amsterdam and then put the girls through a 12-hour "audition" where they were chided for drinking on the job, a charge they said was false.
The suit also accuses dance captain Shirlene Quigley of pushing her Christian faith onto the girls while simultaneously engaging in simulations of fellatio, discussing her adult fantasies, and whether or not the girls were virgins.
The suit lists Quigley, Lizzo (her name is Melissa Viviane Jefferson), and her production company as defendants.
In a statement, the lawyer for the girls, Ron Zambrano, said that Lizzo is a huge hypocrite, "demoralizing" the girls in ways that she would never behave in public – and that are also illegal.
The suit also lists an incident in a strip club in Amsterdam where the girls were encouraged to catch adult toys that were launched from between the legs of the performers. They were also encouraged to eat bananas that were protruding from the performers' private area.
Plaintiffs were shocked by the lack of respect for bodily autonomy Lizzo commanded, and the girls describe being unable to say no for fear of losing their job. Two of them were fired after making complaints while the third girl quit after management refused to correct the issue of religious proselytization while on the job.
Lizzo continues to tour and earns massive media attention every time she appears in public.
Copyright 2023, BrightPress.org