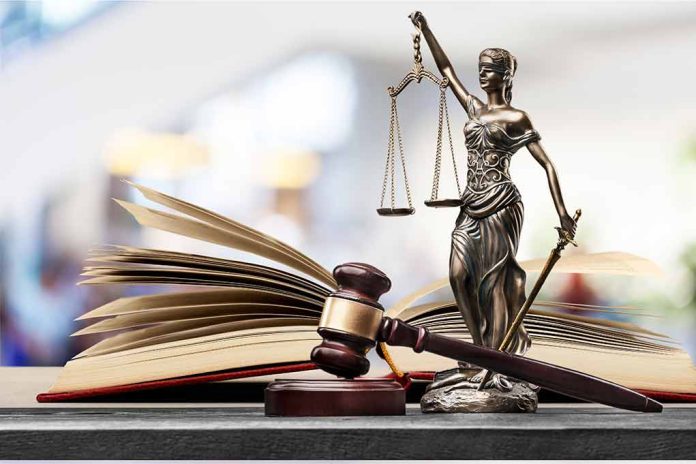 (BrightPress.org) – Long Island Republican Rep. George Santos, infamous for his deceptive spin regarding him being "Jew-ish" among other work-experience fabrications, was slapped with a federal indictment on Tuesday, May 9th, according to CNN. The 34-year-old junior Congressman is expected to appear before a federal court in central Long Island on Wednesday, May 10th. The indictment contains thirteen charges ranging from money laundering, wire fraud, and lying to Congress.
He may have won the 2022 election, but the publicity he acquired soon turned against him as questions regarding his background and work experience gave way to admissions that his prior claims weren't quite accurate.
A few of his more infamous lies include claiming that he worked for Goldman Sachs, that he graduated from Baruch College in 2010, and that his mother was Jewish and escaped the holocaust during World War Two. He explained away that last one by saying he always felt "Jew-ish," due to having a lot of Jewish friends.  
Additionally, he claimed to own 13 properties, while in fact he'd been ordered to pay over $12,000 in back rent for an apartment in Queens. He also attempted to pay with a check that bounced. He claimed that his financial difficulties were due to his mother battling cancer and that he's "not embarrassed" by the ordeal. When asked if they ultimately did pay the back rent, he said they had not and that it was completely forgotten about. 
Investigators have been examining his campaign finances. He claimed to have earned $750,000 from "consulting" fees that were paid to his Devolder Organization. Documents reveal that the organization lent his campaign over $700,000 for his campaign in New York's 3rd Congressional District. Where that money came from is still a mystery. 
Santos previously claimed that the money was the result of deals made with high-net-worth clients. However, no specific disclosures were available in his financial documents totaling that amount. Santos' salary in 2020 for example was just $55,000, and payments to Devolder in the documentation were only for smaller sums. If convicted of charges in federal court, he could very well lose his seat in Congress, and/or end up in jail.
Copyright 2023, BrightPress.org